Eurozone output crashes at 'harrowing' pace, PMI shows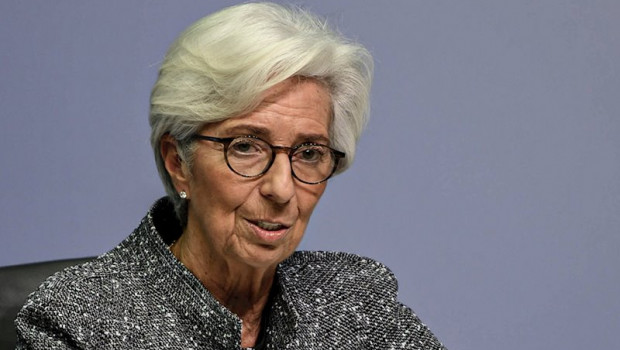 Eurozone economic output crashed at a record pace in March as the coronavirus epidemic took its toll on demand and production, a benchmark survey showed.
The IHS Markit composite purchasing managers' index (PMI) plunged to a survey low of 29.7 from 51.6 a month earlier. The score was worse than an already dire 31.4 early estimate and showed a severe contraction. A score of 50 marks the difference between growth and shrinkage in activity.
Claus Vistesen, chief European economist at Pantheon Macroeconomics, said the numbers were "horrid, hideous, harrowing".
"We are struggling to come up with words to describe these numbers, which are now so far out of any reasonable range that they are difficult to interpret," Vistesen said.
The crash in economic activity was concentrated in the service sector and was spread across the single currency group of nations. Services business activity fell to a new low of 26.4 from 52.6.
Germany, the eurozone's biggest economy, dropped to a survey low of 35.0, worse than the earlier "flash" estimate of 37.2. France, Spain and Italy also fell to survey lows and Ireland's score was the lowest for almost 11 years.
The grim survey will put further pressure on the European Central Bank to intervene to support the eurozone economy. After appearing reluctant to step in at first, ECB president Christine Lagarde has said the central bank will do whatever is needed to support the single currency in the crisis.
Incoming new work dropped to the lowest in the survey's 22-year history and confidence about the future fell to the lowest since data was first compiled in 2012 as businesses struggled to judge the long-term impact of the virus and resulting near economic shutdown.
The survey registered job losses for the first time in more than five years and the rate of contraction was the highest since the global recession of 2009.
Chris Williamson, IHS Markit's chief business economist, said the data suggested the eurozone economy was shrinking an annualised rate of almost 10% with worse to come as restrictions take a further toll. He said Italy's activity score of 20.2 overall and 17.4 for services augured badly for other countries as deaths mount and restrictions take hold.
"With various countries stepping up their measures to contain the spread of the coronavirus, it's no surprise to see the final PMI for March indicated an even steeper deterioration of business activity than the prior record decline signalled by the provisional 'flash' estimate," Williamson said.
"The ultimate economic cost of the Covid-19 outbreak cannot be accurately estimated until we get more clarity on the duration and scale of the pandemic."