Eurozone GDP shrinks by record 3.8% in first quarter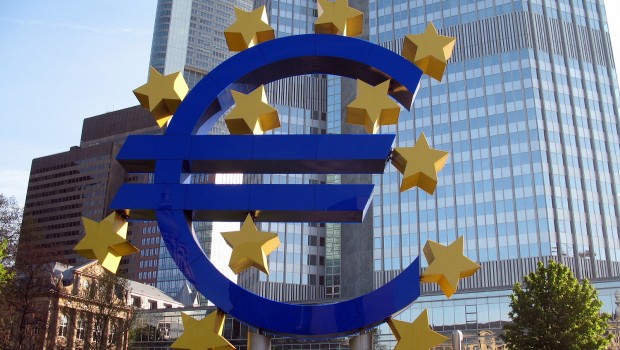 The eurozone economy shrank by a record 3.8% in the first quarter as Covid-19 lockdowns caused activity to grind to a near halt.
The decline from the preceding quarter was in line with forecasts and was the biggest drop since records started 25 years earlier. Output in the wider EU fell 3.3% Eurostat said.
In the fourth quarter of 2019, GDP had increased by 0.1% in the euro area and by 0.2% in the EU.
Economists expect the first-quarter figures to be a prelude for far bigger declines in April and May when the full effect of the economic shutdown will be felt. March saw lockdowns spreading from Italy to Spain, Germany, France and across the eurozone as governments sought to halt the spread of the coronavirus.
"In March 2020, the final month of the period covered, Covid-19 containment measures began to be widely introduced by member states," Eurostat said. "These were the sharpest declines observed since time series started in 1995."
Employment fell in the eurozone and the EU for the first time since 2013. The 0.2% first-quarter decline is expected to be the start of a sharp rise in joblessness mitigated partly by government furloughing programmes to preserve jobs.
Claus Vistesen, chief eurozone economist at Pantheon Macroeconomics, said: "Looking ahead, all we know for certain is that Q2 will be much worse, though it's very difficult to say by how much." Vistesen pencilled in a 15% drop in GDP for the second quarter but said the result could easily be a fall of 10% or 20%.
Vistesen said employment numbers should be treated sceptically, especially because workers furloughed in many economies are not counted as unemployed. Job protection schemes will have to be withdrawn and some economists fear a delayed impact on businesses and livelihoods when this happens.
"Government support schemes are providing a cushion for workers, but it would complacent to assume that the economy will not suffer significant permanent job losses," Vistesen said. "We just don't know how badly it is yet."