UK housing market falters as demand tumbles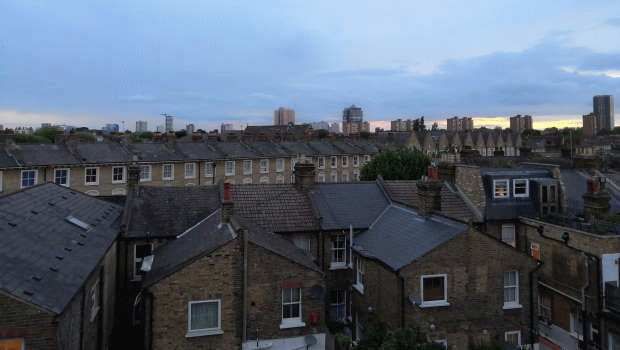 House prices continued to rise in November, an industry survey showed on Thursday, but demand tumbled as nervous buyers put purchases on hold.
According to the latest Zoopla house price index, house prices rose 7.2% year-on-year last month, compared to a 7.8% increase in October.
However, sellers were having to accept bigger discounts - 4% off initial asking prices on average - to get sales away, while the underlying quarterly growth rate was just 0.3%, giving an annualised growth rate of 1.4%. In the three months to August, the rate was 2.0%.
Demand for homes also tumbled, sliding 50% year-on-year, "as buyers hold out to see what the market holds in January and early 2023", Zoopla noted.
The UK housing market has held up for much of the year, despite the mounting cost of living, record inflation and rising interest rates. However, following a spike in mortgage rates immediately after September's mini-budget, and the cost of borrowing now at 3.5%, demand has started to wane.
Zoopla now expects to see quarterly prices falls in the first half of 2023, turning the annual rate negative by mid-year, with discounts also forecast to widen.
Richard Donnell, executive director at the property portal, said: "The fallout from the mini budget, with mortgage rates hitting 6.5%, brought the market to a near standstill in the last quarter.
"We expect buyers to return to the market in the new year, but they will be far more cautious and price sensitive."
On Tuesday, Nationwide said house prices were likely to fall by 5% next year, as borrowers face higher interest rates and a squeeze on earnings. However, it believes the correction will likely be "a relatively soft landing". Rival lender Halifax is forecasting an 8% decline in house prices in 2023.