EDF raises cost estimates for Hinkley nuclear plant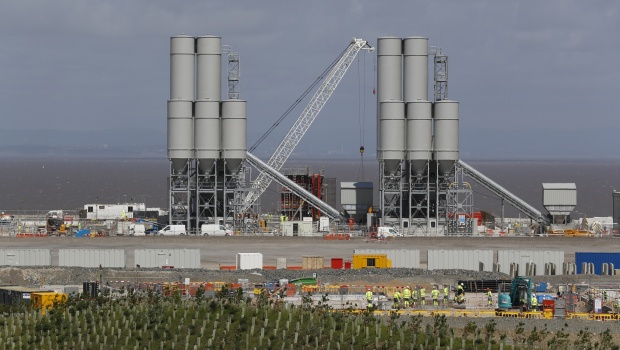 French state-controlled power group EDF said on Wednesday it has raised costs estimates for the Hinkley Point C nuclear plant in Britain.
EDF increased the costs by £1.9bn to £2.9bn, taking the estimate to between £21.5bn and £22.5bn.
The company said in a statement: "Cost increases reflect challenging ground conditions which made earthworks more expensive than anticipated, revised action plan targets and extra costs needed to implement the completed functional design, which has been adapted for a first-of-a-kind application in the UK context."
The plant, being built by the British arm of EDF and China General Nuclear Power Corp, has already suffered delays and rising costs, with EDF upping the estimate for Hinkley to £19.bn in 2017.
The Hinkley project, which has a planned capacity of 3,200 megawatts, is expected to be completed by the end of 2025. It is one of three projects in Europe with next-generation European pressurised reactors under construction.
The cost increase at Hinkley Point comes as the company is engaged in conversations with the French government to come up with a restructuring plan for the group.