Downturn in UK services sector eases in June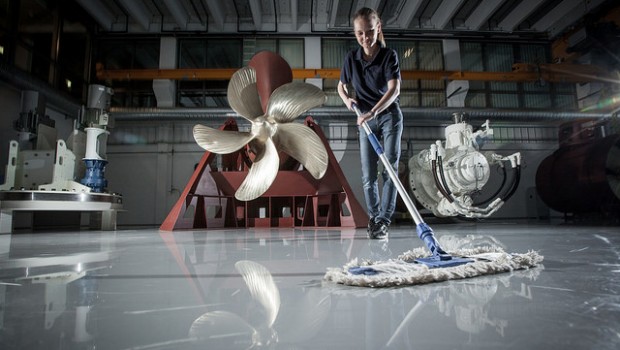 The downturn in the UK services sector eased in June, according to figures released on Friday.
The IHS/Markit CIPS services purchasing managers' index rose to 47.1 from 29.0 in May, marking its highest level in four months and coming in a touch ahead of the flash estimate of 47.0. It was also well above the survey low of 13.4 recorded in April, but below the 50.0 mark that separates contraction from expansion.
Around 33% of those surveyed reported a decline in business activity in June, while 28% signalled an expansion. The proportion of service providers experiencing a fall in business activity eased from 54% in May and 79% in April.
Survey respondents again pointed to "highly subdued" demand and disruptions related to the Covid-19 pandemic as factors constricting business activity in June. However, there were also reports that an easing of lockdown measures and reopening of the UK economy had a favourable impact on business activity.
Tim Moore, economics director at IHS Markit, said: "June data highlights that the worst phase of the service sector downturn has passed as more businesses start to reopen and adapt their operations to meet social distancing requirements.
"Encouragingly, more than one-in-four service providers reported an expansion of new business during June, which was commonly attributed to pent up demand and the phased restart of the UK economy. However, lockdown measures continued to hold back travel and leisure, while companies across all main categories of service activity commented on subdued underlying business and consumer spending in the wake of the Covid-19 pandemic."
He said the data highlighted another steep decline in employment numbers, despite a rebound in business expectations for the year ahead.
Samuel Tombs, chief UK economist at Pantheon Macroeconomics, argued that the PMI is a "pretty meaningless" indicator right now.
"The composite PMI neither is a useful indicator of month-to-month growth in GDP nor its level at present. The sub-50 reading technically implies that output was lower in June in May. But that is improbable, given that lockdown rules were loosened further in June and a wide variety of other data sources, from energy consumption to road usage, indicate that activity recovered.
"Equally, it's implausible that the level of GDP, or its year-over-year growth rate, has nearly reached pre-virus levels; the composite PMI now is much closer to its pre-virus level, 53.0 in February, than its record low of 13.8 in April. Its suggestion that year-over-year growth in GDP has recovered to about -2% doesn't sit right, given that a large swathe of services business remained mothballed in June and schools were shut for most pupils."
He said the main problem with the PMI is that some firms state whether output is above or below recent norms or just give a general sense of overall business conditions, rather than mechanically reporting whether output is higher or lower than in the previous month.
"The proportion of incorrect responders isn't stable over time, making it impossible to get a reliable read on how the economy is faring from the PMI alone."