Crown estate holds $25bn offshore wind farm auction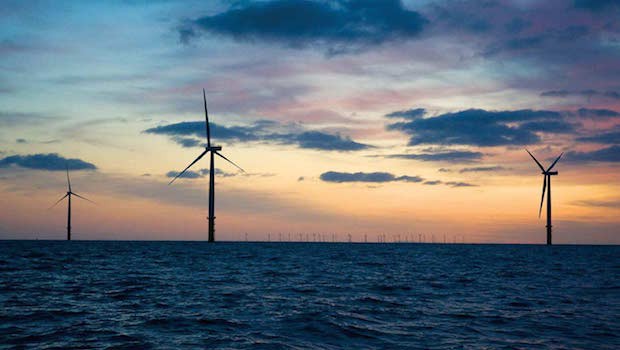 The crown estate has opened for the first time in ten years a leasing round for offshore wind farms that is expected to be worth $25bn.
The offer includes new seabed rights in the waters around England and Wales to wind power developers that allows up to 7GW of electricity generation capacity.
The sites combined could produce enough power for more than 6m homes.
This is the latest attempt from the UK to commit to its plans to generate a third of its electricity from the technology by 2030 as part of efforts to reach its 2050 net-zero carbon emissions target.
Companies will have to assess the areas available and then present their proposals for project sites.
Energy giant Shell said earlier this year in an interview with Reuters it would take an "active role" in the tender.
The first seabed rights could be awarded in early 2021, Crown Estate said.
Hugh McNeal, chief executive of RenewableUK, said of the auction: "These powerhouses of the future will create thousands of highly skilled jobs, continuing the rapid regeneration of our coastal communities, as well as benefiting our UK-wide supply chain".