Covid buying boom helps UK house prices hit fresh highs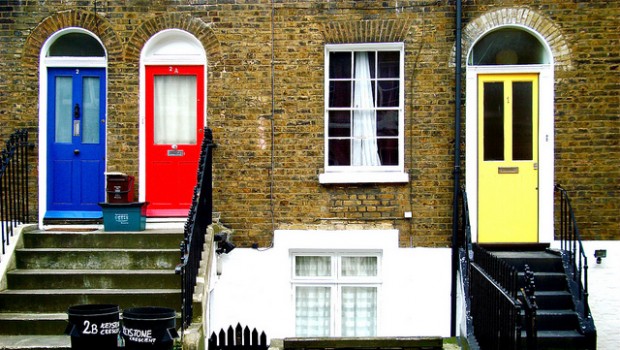 Annual house price growth surged in September to the highest rate in four years, as the UK property market continued to boom post lockdown.
According to the closely-followed Nationwide House Price Index, UK house prices rose 0.9% month-on-month in September on a seasonally-adjusted basis. Although weaker than August's 2.0% rise, it was the third consecutive month of growth and helped bolster annual house price growth from 3.7% in August to 5.0%, the highest rate since September 2016.
The update echoes data published by the Bank of England on Tuesday, which showed mortgage approvals rising to a near 13-year high in August.
Most regions saw a slight pick-up in annual house price growth in the third quarter, compared with the second quarter. The south west was the strongest performing region, with annual house price growth rising to 5.5% from 2.3%. In London, prices were ahead 4.4% and are now 57% above peak 2007 levels; UK prices as a whole are 21% higher than 2007.
Robert Gardner, chief economist at Nationwide, said: "Housing market activity has recovered strongly in recent months.
"The rebound reflects a number of factors. Pent-up demand is coming through, with decisions take to move before lockdown now progressing. The stamp duty holiday is adding to momentum, by bring purchases forward. Behavioural shifts may also be boosting activity as people reassess their housing needs and preferences as a result of lockdown."
Nationwide's research found that of those considering a move, 35% were looking to move to a different area while nearly 30% wanted better access to a garden or outdoor space.
Samuel Tombs, chief UK economist at Pantheon Macroeconomics, said: "Nationwide data show that house prices still have plenty of upward momentum. Demand currently is being supported by people who were unable to move earlier this year, as well as people seeking a lifestyle change due to Covid-19, rushing to complete purchases."
But he warned: "The jump in mortgage rates and the outlook for further declines in employment suggest that the recent pick-up in house prices is likely be reversed. We continue to expect the official measure of prices to peak in October, and then to reverse all of its gains since March over the following 12 months."
Howard Archer, chief economic adviser to the EY Item Club, also sounded a note of caution: "[We] suspect the current pick-up in activity and firming of prices will prove unsustainable in the short-term, with the upside for the housing market being limited by challenging fundamentals for consumers.
"Many people have already lost their jobs, while others are concerned about possible redundancy once the furlough scheme ends. Separately, many incomes have been affected. Consumer confidence is currently still low compared to long-term norms."
The EY Item Club believes house prices could be around 5% lower than they are now by mid-2021.
Marc von Grundherr, director of estate agents Benham and Reeves, called the annual growth rate "remarkable", adding: "The market is showing no signs of letting up and has continued along the rapid upward trajectory seen since lockdown restrictions were eased.
"We're already seeing considerable backlogs in sale completions at the legal stage due to the unprecedented levels of market activity. We expect this activity will remain extremely strong, at least until the stamp duty reprieve ends, at which point normality may return."
In July, the Chancellor Rishi Sunak announced an immediate increase in the stamp duty threshold, to £500,000, until 31 March 2021.