Coronavirus could cause Q1 China GDP to shrink, Pantheon says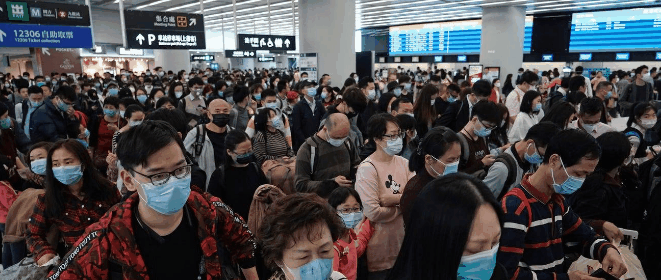 China could suffer a contraction in real economic output in the first quarter as the economy is hit by the spread of the coronavirus, according to Pantheon Macroeconomics.
It is early in the first quarter and evidence is still emerging about how serious the coronavirus is but a three-day extension to the new year holiday, a quarantined area of 56m people and reports of voluntary factory shutdowns suggest the damage will be extensive, Pantheon's chief Asia economist Freya Beamish said in a note.
"As the situation with the coronavirus develops, and we gain more information on the authorities' response, it's becoming clear that the damage to Q1 GDP is going to be nasty," Beamish wrote. "China could even see a contraction in quarterly real GDP growth … in reality, depending on the timing of factory closures and how long it takes to contain the virus."
Looking back to the impact of the Sars virus, Beamish calculated that the main damage was done in the second quarter of 2003 when real GDP dropped to 1.8% from an average of 2.8% in the preceding three quarters.
Much of this lost output was made up once the crisis had eased but services are a bigger part of the economy now and some of the expected holiday spending may disappear, Beamish said.
"The overall economy may not bounce back in the same way as in 2003," she wrote. "You can make up for factory shutdowns by increasing overtime, but making up spending for a lost holiday is more complicated. And the containment measures could go on for longer than in our baseline assumption."
Before the virus took hold Beamish had expected first-quarter GDP growth of 1.6%, up from a dismal 0.6% in the fourth quarter. Containment efforts appear more stringent and harmful for services and goods production than in the case of Sars, she said.
The January factory and non-manufacturing purchasing managers indexes, to be released on 31 January, are now likely to fall and the brunt of the damage may not come through until February, Beamish said.