Chancellor Rishi Sunak to extend stamp duty holiday until end of June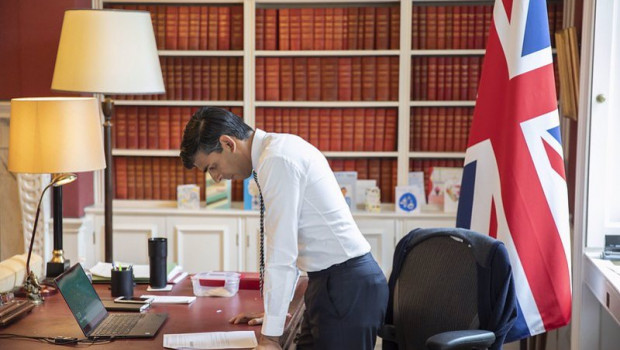 Chancellor Rishi Sunak will extend stamp duty holidays for a further three months until the end of June as part of an effort to keep Britain's property market going until the end of the current nationwide lockdown.
Downing Street exempted the majority of homebuyers from the levy last July if purchases were completed prior to 31 March, enabling Britons to save as much as £15,000 in tax.
However, Sunak has been under pressure to extend the deadline due to concerns that it could create a "cliff-edge", putting hundreds of thousands of sales at risk.
According to the Times, Sunak will use his 3 March budget to push the deadline out until the end of June, bringing it into line with the proposed easing of lockdown restrictions, with the extension to the policy potentially costing as much as £1.0bn.
Analysts at Liberum noted the news "should be positive" for housebuilders' shares, in particular those selling at relatively higher price points.
"We think the stock market is overstating the importance of the Stamp Duty holiday to the strength of the housing market, but that is now a debate for later this year," said Liberum. "It is good news too for those exposed to residential RMI as it will continue to boost the volume of housing transactions."
Shares in Berkeley, Crest Nicholson and Redrow were up 0.77%, 2.33% and 2.24%, respectively.
Sunak was also expected to extend the furlough scheme, set to end on 30 April, until the end of June at a cost of about £4.0bn a month, while the business rates holiday for the retail, hospitality and leisure sectors will be extended at a cost of just under £1.0bn per month, as will the VAT cut for hospitality and tourism at an estimated cost of £200.0m a month.