House price outlook falls to lowest since Brexit referendum - RICS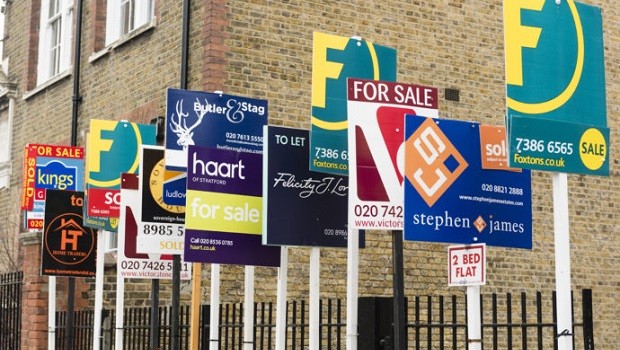 Low demand from property buyers has been hit by uncertainty about Brexit and interest rates, leading to house price values falling for the second successive month, according to the the latest RICS survey.
The sentiment in the property market had fallen to a net balance of -2% in the three months to September from +1% in August, the Royal Institution for Chartered Surveyors found. The measure of inquiries from buyers fell to -11% from -9% the previous month.
While the net balance of surveyors reporting rising prices has only slightly moved negative, the proportion expecting prices to rise over the next three months dropped to -17 in September from -9 in August. This is the lowest level since the Brexit referendum.
London's house prices have fallen once again with surveyors saying there hasn't been much of a pickup after the traditional summer lull, this has been one of the factors dragging down the UK's value.
The time taken to complete a sale from initial listing has increased to approximately 19 weeks, the longest duration since the series was introduced a year and a half ago.
Simon Rubinsohn, chief economist at RICS, said: "There are a number of themes running through the comments of respondents this month, but uncertainty relating to Brexit negotiations is at the very top of the list followed by references to the confidential remarks made by the Bank of England governor to the cabinet. All of this is, not surprisingly, taking its toll on the sales market."
Although outside the south, Brexit uncertainty is having less of an impact and house prices continue to rise firmly across much of the UK, with the West Midlands, Northern Ireland and Scotland posting the strongest growth.
Economist Samuel Tombs at Pantheon Macroeconomics said although the slight increase in interest rates by the Bank of England has not raised mortgage rates much, "it has undermined households' confidence in the housing market and prompted them to anticipate further tightening".
He noted that the proportion of households expecting Bank Rate to increase again within the next six months increased to 49% in September, from 44% in August, according to a survey from Markit.
"Meanwhile, the recent increase in swap rates—5-year rates have jumped by 20bp over the last month—will ripple through to mortgage rates soon, further bearing down on demand."
With the balance of surveyors expecting prices to rise over the next three months dropping to its lowest level since the referendum, Tombs said: "Given the outlook for rising mortgage rates and the potential for the approaching Brexit deadline to persuade would-be buyers to sit on the sidelines, we think surveyors' pessimism is well-grounded."