Brexit transition period not a given, says EU's Barnier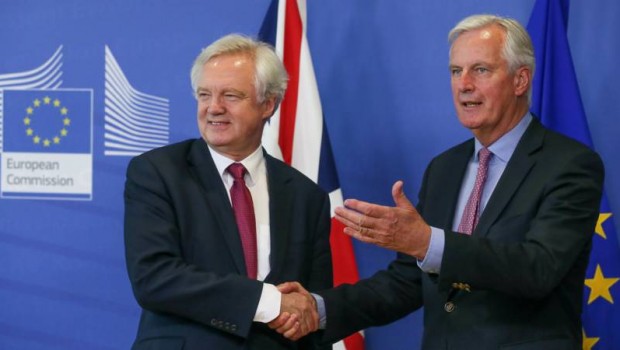 European Union Brexit negotiator Michel Barnier has warned that there is no guarantee of a post-Brexit transition period.
The EU's Brexit negotiator Michel Barnier warned on Friday that there is no guarantee of a post-Brexit transition period.
Barnier told journalists that a transition period was "not a given". He made the statement after the UK objected to new rules which could be imposed under a leaked agreement approved by the EU's 27 member states.
Barnier said: "If these disagreements were to persist, there will undoubtedly be a problem. I hope we will be able to resolve these disagreements in the next round."
Earlier this week, a leaked EU paper revealed that Brussels wants the power to block the UK companies from having access to the single market in the event of a disagreement, as well as insisting British officials and politicians will play no role in decision-making institutions after 29 March 2019.
The UK's Brexit secretary David Davis described the leaked EU paper as "discourteous".
"I do not think it was in good faith to publish a document with frankly discourteous language and implying that they could arbitrarily terminate in effect the implementation period," Davis said.
This latest conflict between the UK and the EU sent the Pound down 0.75% against the Euro at 1400 GMT on Friday.
It is hoped that the proposed transitional period would allow UK businesses to acclimatise to the new EU relationship and the absence of any such agreement could cause disruption.
The transition period would come into effect when the UK leaves the EU on March 29th 2019 and finish on the 31st December 2020.