Brexit stockpiling boosts Channel Tunnel traffic in October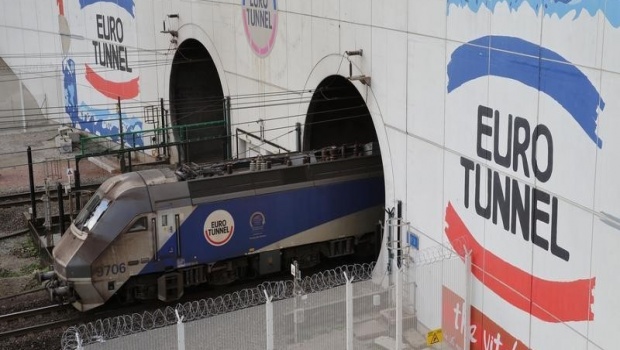 The prospect of a hard Brexit on 31 October led to an uptick in freight traffic through the Channel Tunnel during the month, it was revealed on Thursday.
Tunnel operator Getlink - formerly known as Groupe Eurotunnel - said that for the month of October, traffic on its 'Le Shuttle Freight' services "benefitted from a stockpiling effect for a possible Brexit on 31 October".
The firm set a new all-time traffic record, with 153,600 lorries transported, 1% above October 2018 and beating the previous record set in March of this year, also ahead of a since-postponed Brexit date.
"Since the beginning of the year, more than 1.3 million trucks have crossed the Channel aboard Le Shuttle Freight," Getlink said.
Passenger shuttles carried 205,371 passenger vehicles for the month of October, which was also a 1% improvement year-on-year.
"This [was] the best month of October since 2003, due to a favourable calendar effect related to the half-term holidays," Getlink explained.
Since 1 January, almost 2.3 million passenger vehicles have crossed the Channel with Getlink's 'Le Shuttle' services.
The figures do not include city-to-city Eurostar passenger trains, as they are operated separately by Eurostar International, which is majority-owned by French state railway operator SNCF.
Traffic figures for the month of November will be published on 12 December, prior to the opening of trading, Getlink confirmed.