Shop price inflation slows to 12-month low as food prices fall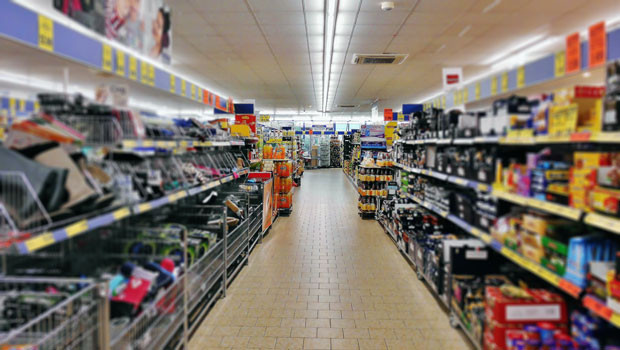 A monthly measure for shop-price inflation fell to its lowest level in a year in September, with food prices falling for the first time in over two years.
The British Retail Consortium and Nielsen's shop price index (SPI), which measures price changes of 500 of the most commonly bought items in the UK, eased to an annual rate of 6.2% last month, down 70 basis points on August.
This was below the three-month rolling average of 6.8% and the lowest level since September 2022.
The slowdown came as food-price inflation fell to 9.9% from 11.5%, and was significantly under the three-month average of 11.4%.
In month-on-month terms, food prices actually declined, which the BRC put down to "fierce competition" between retailers.
"Customers who bought dairy, margarine, fish and vegetables – all typically own-brand lines – will have found lower prices compared to last month. Households also benefitted from price cuts for school uniforms and other back-to-school essentials," said Helen Dickinson, the BRC's chief executive.
Looking ahead, Dickinson expects shop price inflation to continue to fall over the rest of 2023 but remained cautious due to a number of risk factors, including high interest rates, climbing oil prices, global shortages of sugar, as well as the supply chain disruption from the war in Ukraine.
"Retailers will continue to do all they can to support their customers and bring prices down, especially as households face being squeezed by higher energy and mortgage bills."