Boris Johnson pledges 'bold' approach to support UK economy post Covid-19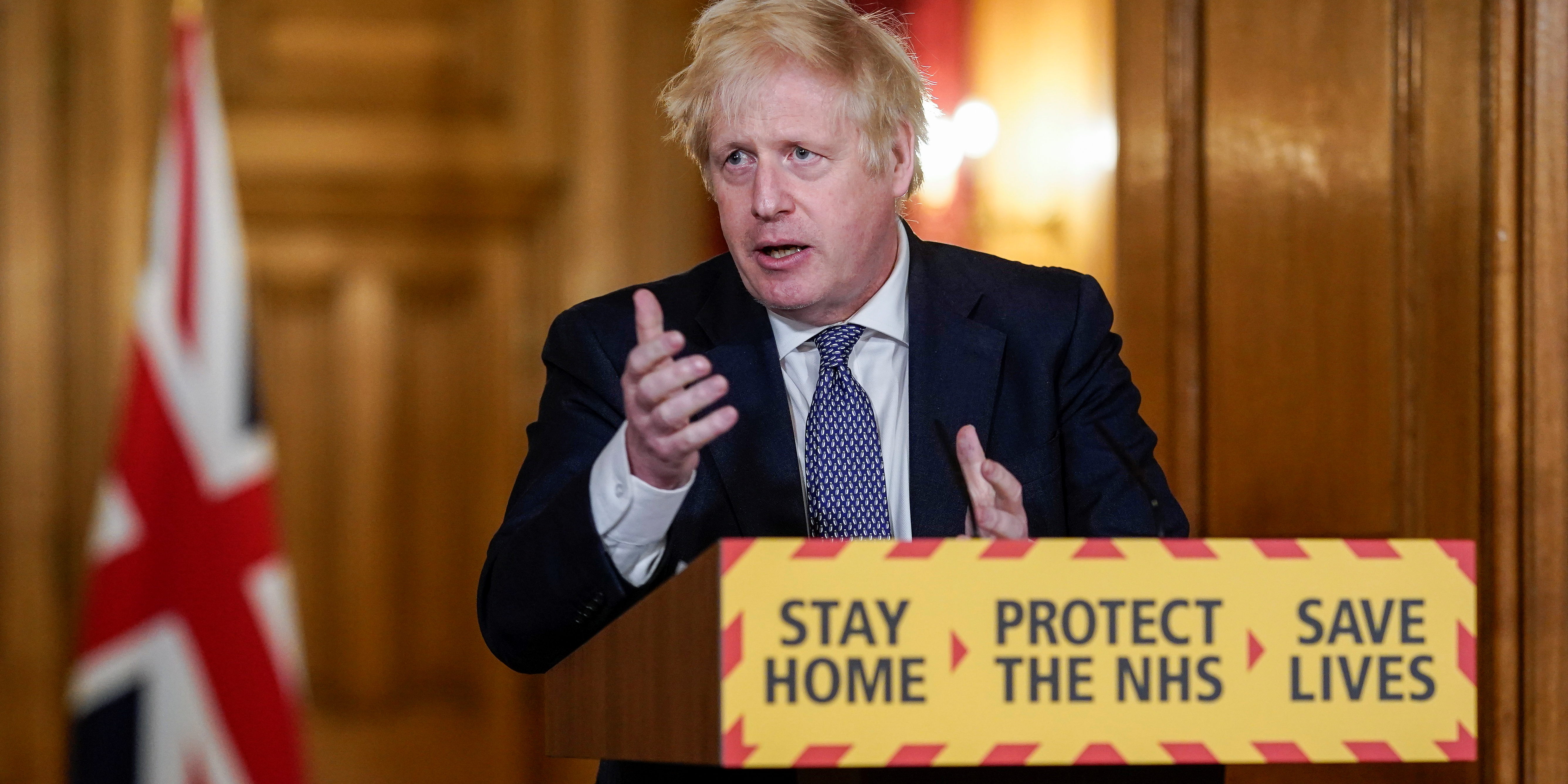 Prime Minister Boris Johnson has outlined what he dubbed "ambitious" plans to kick-start the UK's recovery following the Covid-19 pandemic.
In a wide-ranging speech in Dudley on Tuesday, Johnson said £5bn of planned spending on infrastructure projects would be brought forward to help support the UK economy and drive growth. The plans include £1.5bn for hospital maintenance, £1bn for school building, £900m for so-called "shovel-ready" projects and £100m for road projects.
"This moment gives us a much greater chance to be radical and to do things differently, to build back better, to build back bolder," Johnson said.
He insisted that the government would also look to fix long-standing economic and other problems, adding: "This is the moment to be ambitious."
He concluded the speech: "I am conscious as I say all this that it sounds like a prodigious amount of government intervention. It sounds like a New Deal. And all I can say is that if that's so, then that is how it is meant to sound and be, because that is what the times demand."
Labour leader Keir Starmer was critical: "The prime minister promised a New Deal, but there's not much that's new, and it's not much of a deal. We're facing an economic crisis, the biggest we've seen in a generation, and the recovery needs to match that.
"What's been announced amounts to less than £100 per person. And it's the re-announcement of many manifesto pledges and commitments, so it's not enough."
Carolyn Fairbairn, CBI director general, said plans to upgrade transport infrastructure laid "strong foundations".
But, she also said foundations are there to be built on.
"More is needed to prevent the uneven scarring unemployment leaves on communities. The reality is that longer-term plans will falter within continue help for firms still in desperate difficulty. Government intervention so far has saved countless jobs, yet anxious months for many still lie ahead."
Ruth Gregory, senior UK economist at Capital Economics, said: "Johnson's announcement that £5bn - 0.2% of GDP - of spending on infrastructure projects will be brought forward into 2020 is fairly underwhelming, and is unlikely to help the hardest-hits parts of the economy over the coming months.
"But at least [it] signals that the government's intention is to sustain the fiscal stimulus further ahead, rather than lurch towards fiscal austerity as it did after the financial crisis."
Gregory also argued that the government had a history of under-delivering on investment, noting that between 1999 and 2016, investment spending undershot plans made in the prior year by 12%.
"More important will be the immediate plans laid out by the Chancellor in a fiscal statement next week. If well-targeted, they could minimise job losses as the governments job furlough scheme unwinds," she said.
Rishi Sunak is due to announce his latest fiscal statement next Thursday. The Chancellor is thought to be considering a range of more immediate measures, including a possible temporary cut to VAT.