BoE's Broadbent questions financial markets' expectations for rate hikes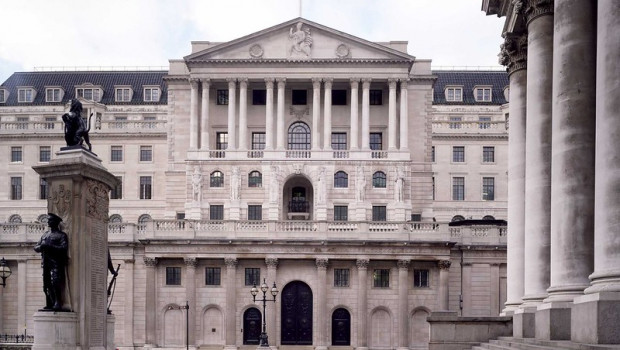 A top Bank of England official called into doubt financial markets' expectations for interest rate hikes.
In a speech delivered at Imperial College London, Ben Broadbent said that: "Whether official interest rates have to rise by quite as much as currently priced in financial markets remains to be seen."
Even after recent declines, financial markets were pricing in a peak in Bank Rate at around 5.25%, for the largest shift in market interest rates between forecasts from the Monetary Policy Committee ever seen, he explained.
As of 1213 BST, the yield on the benchmark 30-year Gilt was again moving lower, by eight basis points to reach 3.905%, while the pound was edging up by 0.17% to 1.1238, having earlier fallen to 1.1171.
Broadbent, who was the BoE's Deputy Governor for monetary policy, said that interest rates that high would detract just under five percentage points from gross domestic product growth over the entire hiking cycle, with only about a quarter of that having already been felt.
At the margin, government support for households would entail a bigger job for monetary policy, he conceded.
Nevertheless, it was no longer clear just how much the government's new more modest energy price cap plan would add to inflation over the medium-term.
Furthermore, it was unlikely that people would know "for a while precisely the form that [support] will take", although the MPC would respond "promptly" to news about fiscal policy.