BoE to fund government spending using overdraft account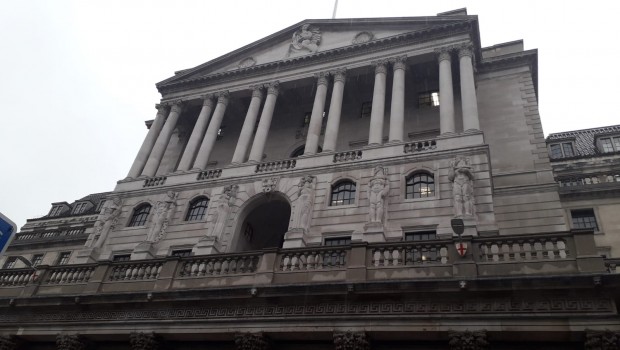 The Bank of England has agreed to directly finance extra spending imposed on the government by the Covid-19 crisis, allowing the Treasury to raise short-term funds outside the bond market.
The BoE said the arrangement would be temporary and would make use of the government's ways and means facility (W&M) with the central bank. The W&M is the government's overdraft account with the BoE.
The government will continue to use markets as its main source of funding and its Covid-19 response will be fully funded with extra borrowing through normal debt management operations, the BoE said in a joint statement with the Treasury. Funds will be "repaid as soon as possible and before the end of the year", they said.
"As well as temporarily smoothing government cash flows, the W&M facility supports market function by minimising the immediate impact of raising additional funding in gilt and sterling money markets," the BoE and Treasury said.
The government's standing balance at the W&M is usually about £0.4bn and that was the amount on 8 April. The previous highest balance was £19.9bn in 2008 during the financial crisis. The BoE will publish updates on the government's drawings each Monday.
John Wraith, head of rates at UBS, said the decision showed the scale and urgency on the government's funding needs caused by the Covid-19 crisis. The cost to of the government's virus fiscal package will be significantly more than £70bn, he estimated.
"Raising such a large amount of money in a very short timeframe through the usual Gilt market route would have risked market disruption, spikes higher in yield, and possibly uncovered auctions if the DMO had tried to supply more debt than the market could readily absorb," Wraith said.
Andrew Bailey, the BoE's new governor, said last month the W&M was a "historical feature" and that the government did not appear to have any trouble funding itself.
"It's there but it's not a frontline tool," Bailey said.