BoE leaves policy unchanged as job fears loom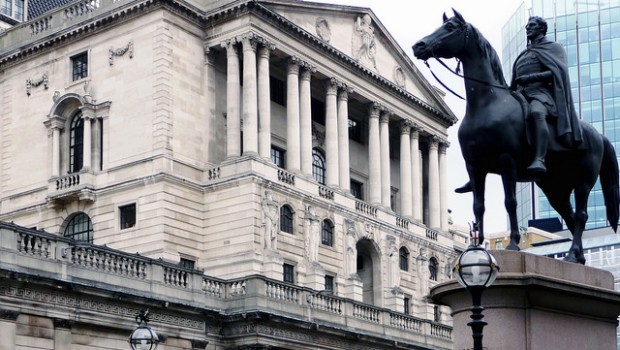 The Bank of England said it expected inflation to peak at more than 4% in 2021 but left monetary policy unchanged as the central bank focused on slowing growth and potential job losses over rising prices.
The BoE's monetary policy committee voted unanimously to leave interest rates at a record low of 0.1% and by a majority of 7-2 to continue with its £895bn programme of government bond purchases.
With inflation at 3.2% in August and expected to rise further, the BoE has come under pressure to tighten monetary policy by stopping bond purchases early.
The BoE said inflation was likely to exceed 4% in late 2021 but that the MPC believed the rise was transitory. It had previously predicted inflation would peak at 4%.
Amid signs of slowing global growth the BoE revised down its estimate of third-quarter UK economic output by about 1% since its August report, leaving the expected level of GDP about 2.5% below its pre-pandemic level. A survey on Thursday showed the UK economy faltering under pressure from supply chain problems, rising costs and weakening demand.
The MPC said it was also concerned about the outlook for unemployment with the government's furlough programme due to close at the end of September. More people than expected remained on furlough with the end of support imminent, the committee noted.
As in August, Michael Saunders voted to reduce the target for the stock of UK government bond purchases and was joined by Dave Ramsden in favouring a cut from £875bn to £840bn. The other seven MPC members were concerned about the outlook for the labour market despite job shortages in some sectors.
"All members in this [majority] group agreed that the outlook for the labour market, and hence underlying inflationary pressures, was particularly uncertain, and that some of this uncertainty should be resolved over coming months," the BoE said.
The MPC is grappling with the uneven effects of the pandemic including rising energy prices, supply chain blockages, higher wages for scarce workers such as lorry drivers and an uncertain outlook for furloughed employees. To clear a backlog of NHS cases the government has also announced a 1.25 percentage point increase in national insurance that will hit workers and employers in 2022.
Samuel Tombs at Pantheon Macroeconomics said: "With the recovery now sluggish and businesses facing higher employment taxes next year, we expect the unemployment rate to rise to 5% in Q4, from 4.5% in Q3, and - just as importantly - underemployment to rise sharply, as people return to their former employers but on fewer hours than they would like.
"In our view, the outlook for building labour market slack and a tough fiscal consolidation suggests that the MPC will be able to wait until early 2023 to raise Bank Rate again."