BoE hikes by 25bp, says inflation likely to fall sharply over rest of 2023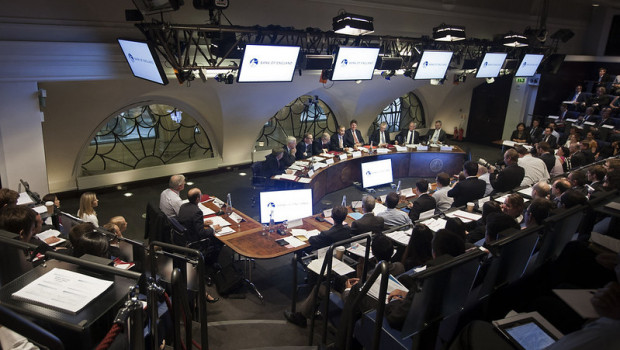 The Bank of England went ahead and raised rates as expected, saying that global growth was expected to be stronger than anticipated in the February Monetary Policy Report.
Yet consumer price inflation remained likely "to fall sharply over the rest of the year", the BoE said in its policy statement.
"The economy has been subject to a sequence of very large and overlapping shocks. Monetary policy will ensure that, as the adjustment to these shocks continues, CPI inflation will return to the 2% target sustainably in the medium term," Bank said.
"Monetary policy is also acting to ensure that longer-term inflation expectations are anchored at the 2% target."
Bank Rate was hiked by 25 basis points to 4.25%.
The Monetary Policy Committee voted seven to two in favour a hike, instead of the small majority anticipated by some economists in the City.
The Financial Policy Committee judged that the UK banking system's capital position was "robust" and liquidity positions "strong", the BoE said.
On the demand side of the equation, BoE staff had estimated that additional fiscal support in the UK would add 0.3 percentage points to GDP growth over coming years and unemployment was now seen staying flat instead of rising in the second quarter of 2023.
However, wage growth was "likely" to retreat "somewhat more quickly" than forecast in February.
"Uncertainties around the financial and economic outlook have risen," the central bank added.
Commenting on the BoE's decision, Samuel Tombs, chief UK economist at Pantheon Macroeconomics, said: "As in February's minutes, the MPC no longer has a presumption of further rate increases, and while we can't rule out one final 25bp hike, we think the Committee likely will be reassured sufficiently by inflation developments over the next seven weeks to keep Bank Rate on hold at its next meeting in May."
-- More to follow --