BoE's Carney issues stark warning on risks from trade, China slowdown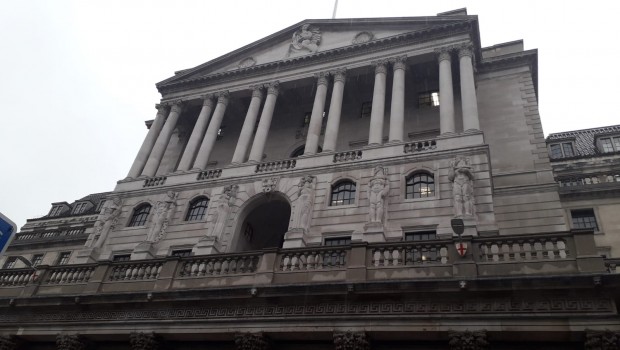 Bank of England chief Mark Carney sounded a dire warning on Tuesday on what the costs of a full-blown trade war might be.
And it wasn't the only major risk possibly lurking on the horizon, although for now at least the underlying message was one of relative confidence.
The risk of the already announced bilateral trade tariffs "would tend to be small and would be largely confined to the countries directly involved," Carney said.
But a more widespread tariff war, say a 10% levy by the US on imports from all of its trading partners, could shave off about two and a half percentage points from the rate of growth in world GDP over a three-year period.
By way of comparison, the latest forecast from the International Monetary Fund was for global GDP growth to slow from 3.8% for 2018 to 3.5% in 2019, with expansions slower than 2% widely considered to be a 'global recession'.
Such a scenario would rob one and three-quarters of a per cent from UK GDP growth, five percentage points from the US and and two and quarter percentage points from the Eurozone.
"Most fundamentally, the larger and the more permanent the disruption to global trade — the greater the deglobalisation — the greater the reduction in both activity and supply capacity of economies. The latter — a material hit to supply — is something that advanced economies have not experienced since the mid-1970s," Carney said.
"In this scenario, the combination of slower growth, smaller surpluses in Asia and higher risk premia could move global interest rates higher, increasing the burden of corporate and household debts and challenging the creditworthiness of some sovereigns."
Carney also pointed out another potentially big risk to the global outlook - China.
Even as the US Secretary of the Treasury, Steve Mnuchin, was landing in Beijing for the second round of trade talks with Chinese officials, the Governor pointed out that China was the only major economy where "all major financial imbalances had materially worsened".
Since 2008, so-called Total Social Financing in China had leapt from 120% of GDP to 223%, while the size of the non-bank financial sector had increased from 20% of GDP to over 70%.
"Developments echo those in the pre-crisis US including off-balance sheet vehicles with large maturity mismatches, sharp increases in repo financing, and large contingent liabilities of both borrowers and banks."
In a nutshell, as the recent credit boom is unwound, growth could slow by an additional one to one-and-a-half percentage points, Carney said.
"Of course, deeper trade tensions would worsen the slowdown," he added.
On a more constructive note, at one point in his speech Carney indicated that: "global growth is more likely than not to stabilise eventually around its new, modest trend.
"But this is a judgement, not a guarantee. The world is in a delicate equilibrium. Productivity is weak everywhere. The sustainability of debt burdens depends on interest rates remaining low and global trade remaining open. And business and consumer confidence are being buffeted by extreme policy uncertainty."