No Black Friday fillip for UK's embattled high street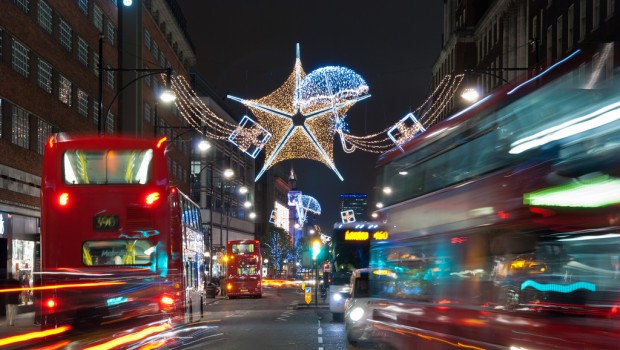 Black Friday failed to lift the UK's beleaguered high street, research published today showed, with retail sales falling nearly 3% in November.
The BDO High Street Sales Tracker for November found in-store sales were down 2.6% year-on-year, despite Black Friday at the end of the month, when retailers offer sometimes heavy discounts to lure consumers in ahead of the crucial festive shopping season. The Black Friday week in-store sales were largely flat, ahead just 0.4%.
November's decline follows a 2% fall in October and is the tenth consecutive months of negative in-store growth. It is also the worst November in three years, according to BDO.
Online shopping, however, recorded another bumper month, with non-store sales up 18.2%, the strongest monthly performance so far this year. In Black Friday week, sales surged 30.8% year-on-year.
Sophie Michael, head of retail and wholesale at BDO, said retailers will be disappointed that Black Friday - which this year fell on 23 November - had failed to provide a sales fillip.
She added: "They will be deeply concerned to enter the crucial Christmas trading period off the back of another poor month.
"Last year, high street retailers suffered their fifth successive December of negative growth. Given the poor performance of UK retail for the year, they will be desperately hoping that this December won't mark yet another poor month of Christmas trading."
The retail sector enjoyed a strong summer on the back of heatwave and World Cup inspired-buying. But sales have struggled since, as consumers worry about the impact of Brexit and the strength of the economy.
The most recent data from the CBI found that retail sales had picked up slightly in November but remained below average for the time of year. Retailers surveyed by the CBI also said they expected business conditions to deteriorate over the next three months.
However, this week, the British Retail Consortium showed UK retail sales in November decreased 0.5% on a like-for-like basis compared to the same month last year, even though sales were ahead year-on-year over the Black Friday week.
Research by Barclaycard also found household spending contracted 3.3% year-on-year in November and by 4.4% versus the month before. It was the weakest month for spending since the deep freeze-affected first quarter.