Australia, UK agree free trade deal with cap on tariff-free imports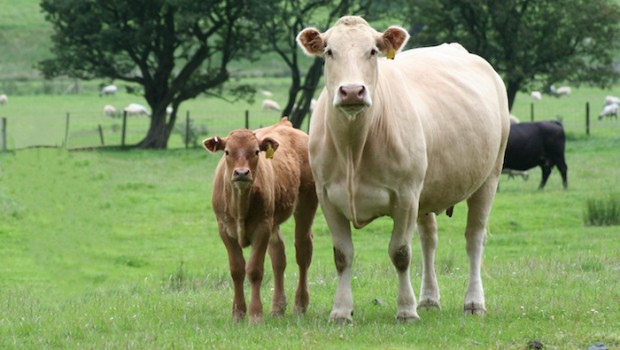 Australia and the UK have agreed a largely symbolic trade agreement in principle, despite concerns from British farmers about cheap meat imports flooding the domestic market.
The deal was agreed between Prime Minister Boris Johnson and his Australian counterpart, Scott Morrison at Downing Street on Monday.
It will add only 0.02% to UK GDP and little to the already liberalised Australian economy, but is being trumpeted by the British government because it is the first bespoke trade deal since Brexit.
The new deal could allow the UK to eventually join the Asia-Pacific free-trade agreement, known as Comprehensive and Progressive Agreement for Trans-Pacific Partnership (CPTPP), worth £9trn in trade.
However, there were tensions within the British Cabinet about Australian welfare standards in the meat industry.
Trade Secretary Liz Truss, desperate to push through as many deals as possible, has met resistance from fellow right-winger and Environment Secretary George Eustice who wants to protect local farmers.
Australian farmers are allowed to use some hormone growth promoters, pesticides, and feed additives that are banned in the UK. There were also concerns that prices could be undercut.
LACK OF CLARITY OVER TARIFF CAP
The UK government said domestic farmers would be protected by a cap on tariff-free imports for 15 years, using tariff rate quotas and other safeguards. However, the Australian government's own announcement said tariffs for Australian farming exports would stop in as little as five years for dairy products. Beef and lamb tariffs will stop after 10 years, and sugar after eight years.
Australian farmers are also looking for new markets after heightened diplomatic tensions between their government and China which has resulted in tariffs and restrictions on goods including Australian beef, rock lobster and coal.
There was also a pledge to allow Britons under the age of 35 to extend their work holiday visas without having to do manual labour in return for a lengthened stay. Australia has come under criticism for effectively creating an indentured workforce, with many forced into back-breaking work on Australian farms or building sites.
Under existing Australian rules work-holiday visa visitors must work three months or 88 days of regional specified work in an eligible industry such as farming, fishing, mining or construction.
Australian farmers objected to the concession as it would leave them with a labour shortage but Truss said it was unfair as the restrictions did not apply in reverse.
National Farmers Union president Minette Batters continued said she was concerned the deal announcement "appears to have made no mention of animal welfare and environmental standards".
"While the government has previously been keen to highlight how our free trade agreements will uphold our high standards of food production, there has always been a question mark over how this can be achieved while opening up our markets to food produced to different standards," she said in a statement.
"The ultimate test of this trade deal will be whether it contributes to moving farming across the world onto a more sustainable footing, or whether it instead undermines UK farming and merely exports the environmental and animal welfare impact of the food we eat."