Annual UK retail sales slump to record low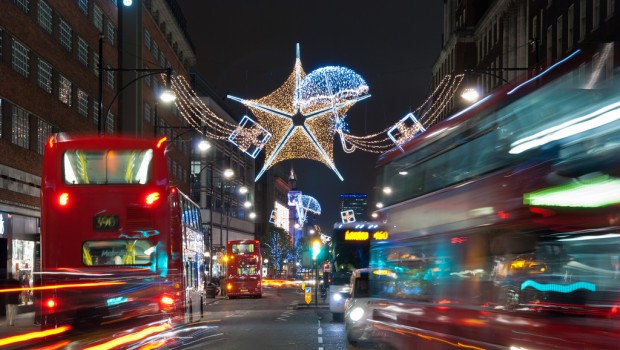 UK retail sales slumped to a record low in 2020, industry research showed on Tuesday, after the high street saw little festive cheer in December.
According to the latest BRC-KPMG retail sales monitor, total sales increased 1.8% in December. That was an improvement on December 2019's 0.2% uptick, and above the 12-month average decline. But it was below the three-month average of growth of 2.5%.
On a like-for-like basis, sales rose 4.8% year-on-year.
The weak December contributed to a 0.3% decline in total sales in 2020, the lowest since records began in 1995. Food sales rose by 5.4%, but non-food was down 5.0%.
Paul Martin, UK head of retail at KPMG, said: "In the most important month of the year for the retail industry, there was some positive growth due to the ongoing shift of expenditure from other categories, such as travel and leisure.
"Household retailed and food item purchases were top of Christmas shopping lists, with historic growth rates in contrast to fashion accessories and beauty products, which experienced double-digit declines.
"Further restrictions and the closure of many non-essential shops resulted in a dismal December performance for those retailers on the high street, and conditions will be continue to be challenging as we enter another national lockdown."
The best-performing sales category in December was computing, followed by household appliances. Food also performed well, with Susan Barratt, chief executive of IGD, noting: "December saw the highest-ever festive spending in the UK food and grocery retail sector and was largely in line with the elevated trend through the year."
The worst-performing sectors were clothing, health and beauty, and footwear.
Helen Dickinson, chief executive of the British Retail Consortium, said: "Covid has led to 2020 being the worst year on record for retail sales growth. Physical non-food stores, including all of non-essential retail, saw sales drop by a quarter compared to 2019.
"Christmas offered little respite to those retailers, as many shops were forced to shut during the peak trading period – though this led to a rise in food-based gifts, as many shoppers bought what they could from the shops that were still open.
"With shops still closed for the foreseeable future, costing stores billions in lost sales, many retailers are struggling to survive."
Dickinson called on the government to extend business rates relief for the worst-affected businesses "as soon as possible".
In the three months to December, in-store sales of non-food items fell 24.7%, or by 14.4% on a like-for-like basis, the latter excluding temporarily closed stores. Food sales rose 6.8% over the same period on the same basis.
Across 2020, in-store sales of non-food items slumped 24.0%, after shops were closed at various points throughout the year, but online non-food sales rose 36.2%.