Russia's Nordgold to pursue London listing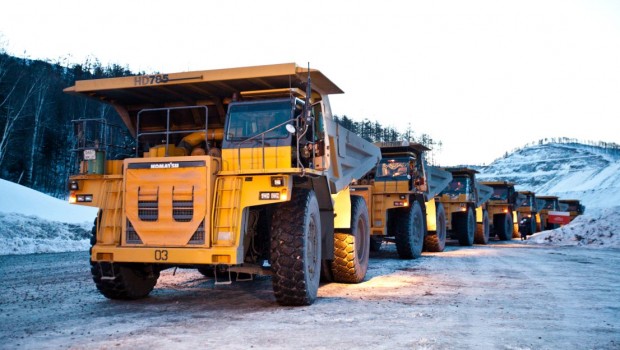 Russian gold mining group Nordgold is planning to return to the London Stock Exchange as part of its strategy to develop its project pipeline.
Its stated gold for the next five years was to boost production growth by about 20% and to reduce costs.
A London listing would afford greater financing options and help it retain key manages, the company said.
Nordgold boss, Nikolai Zelenski, highlighted the successful launch of three new large scale mines since 2013, adding that its focus now would be on developing the low-cost and low-risk development pipeline centred on Russia's Gross region.
"Following a record year in 2020, and with a low cost, low risk development pipeline centred on the highly prospective Gross Region in Russia, now is the right time for Nordgold to seek a premium London listing," he said.
"We believe the combination of scale, a strong development pipeline, ambitious growth plans and excellent track record, together with consistent free cash flow generation, disciplined capital allocation, low leverage and a commitment to shareholder returns, makes for a compelling investment case."
Between 2015 and 2020, the firm produced roughly 5.3m oz. of gold and increased its proved and probable gold reserves by approximately 6.5m oz..
The latter represented a more than 120% replenishment of the group's reserve base.
The company said the listing would be pursued exclusively through a sell-down of existing ordinary shares with the intention of achieving a free float of at least 25%.
On an adjusted basis, Nordgold achieved earnings before interest, taxes, depreciation and amortisation of over $1.0bn.
Nordgold already operated four mines in Russia and Kazhakstan, three in Burkina Faso and one in Guinea.
Output was roughly evenly split between Russian and Kazhakstan, and West Africa.
The company, which was controlled by Russian billionaire Alexey Mordashov, delisted from the LSE in 2017 after its board concluded that it was not being fairly valued.
A secondary listing on the Moscow Stock Exchange was also in the works.
Effective from the 2022 financial year, Nordgold has committed to pay out as dividends a minimum amount equal to half of its free cash flow before growth capital expenditures.
Dividends will however be subject to the group's net debt staying below 1.5 times' its operating profits.