US open: Wall Street holds its ground, Treasury yields and government shutdown in focus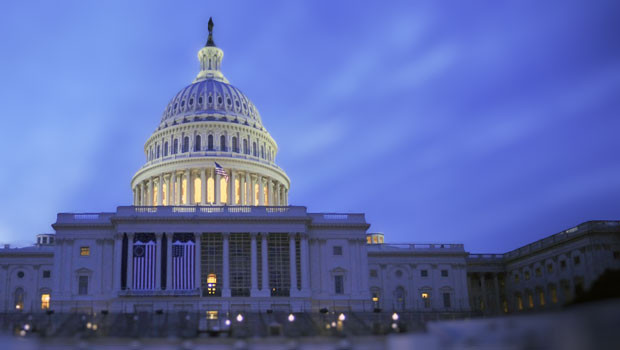 A dip in bond yields was helping stocks hold their ground on Wednesday as markets attempted to rebound after heavy falls the previous session.
But some investors remained wary.
Equity markets are pretty flat in the middle of the week, struggling to pick themselves up off the floor as investors worry about higher for longer interest rates and the economy," said Craig Erlam, senior market analyst at Oanda.
"The only thing that can change that is the economic data providing further evidence that significant progress is continuing to be made. But if the government shuts down, we won't be getting that any time soon which would make the October Fed meeting interesting, depending on how long it lasts. There are potentially uncertain times ahead and as the old adage goes, markets hate uncertainty."
The Dow Jones Industrial Average was roughly flat at 33,631.64 and the S&P 500 rising 0.22% to 4,282.72.
In parallel, the Nasdaq Composite was adding 0.26% to 13,097.87.
The yield on a 10-year US Treasury was off by one basis point to 4.54% on Wednesday.
Gold futures were lower alongside, giving back 0.85% to $1,903.40/oz..
Meanwhile, the US dollar index was rising for a fifth straight day, climbing 0.36% to 106.62.
"Fears of a partial US government shutdown have also been driving USD higher on safe-haven flows," chipped in Manoj Ladwa, director at ARJ Capital.
"A budgetary stand-off between Democrats and Republicans is raising the risks of a funding deal being agreed ahead of the next October 1st deadline. Just months after the last narrowly avoided budget crisis, the tense atmosphere looks likely to keep USD supported for now."
According to Commerce, U.S. durable goods orders edged up by 0.2% month-on-month in September (consensus: -0.5%).
In company news, entertainment stocks were again in focus once again with Hollywood writers set to return to work for the first time in five months, after the Writers Guild of America agreed a tentative deal with major studios, streaming services and networks. Disney, Paramount, AMC and Netflix were all rising in pre-market deals.
Dow Jones - Risers
Intel Corp. (INTC) $34.34 1.51%
Chevron Corp. (CVX) $170.11 1.38%
Dow Chemical Co. (DOW) $51.07 1.17%
Amgen Inc. (AMGN) $271.67 0.98%
Caterpillar Inc. (CAT) $271.69 0.81%
Walt Disney Co. (DIS) $80.47 0.52%
JP Morgan Chase & Co. (JPM) $145.57 0.44%
Home Depot Inc. (HD) $303.43 0.29%
Salesforce.Com Inc. (CRM) $203.06 0.28%
International Business Machines Corporation (CDI) (IBM) $143.28 0.03%
Dow Jones - Fallers
Johnson & Johnson (JNJ) $157.45 -0.99%
Merck & Co. Inc. (MRK) $104.58 -0.76%
Walgreens Boots Alliance, Inc. (WBA) $20.97 -0.76%
McDonald's Corp. (MCD) $265.92 -0.67%
Walmart Inc. (WMT) $161.47 -0.63%
Apple Inc. (AAPL) $170.89 -0.62%
Coca-Cola Co. (KO) $56.19 -0.60%
Goldman Sachs Group Inc. (GS) $322.23 -0.49%
Procter & Gamble Co. (PG) $148.64 -0.46%
Unitedhealth Group Inc. (UNH) $503.24 -0.44%
S&P 500 - Risers
Helmerich & Payne Inc. (HP) $44.19 4.22%
Norwegian Cruise Line Holdings Ltd (NCLH) $16.03 4.16%
Resmed Inc. (RMD) $149.07 4.10%
Mattel Inc. (MAT) $22.08 4.05%
National Oilwell Varco Inc. (NOV) $21.41 4.03%
CenturyLink Inc. (LUMN) $1.35 3.46%
Sl Green Realty Corp. (SLG) $36.26 3.42%
Nucor Corp. (NUE) $156.79 3.33%
Halliburton Co. (HAL) $42.08 3.15%
Vornado Realty Trust (VNO) $22.26 3.01%
S&P 500 - Fallers
NextEra Energy Inc. (NEE) $62.77 -3.93%
Newmont Corporation (NEM) $38.61 -2.00%
Coty Inc. Class A (COTY) $11.36 -1.90%
Stryker Corp. (SYK) $268.76 -1.75%
Zimmer Biomet Holdings Inc (ZBH) $110.50 -1.74%
CSX Corp. (CSX) $30.21 -1.34%
General Mills Inc. (GIS) $64.42 -1.23%
CVS Health Corp (CVS) $70.47 -1.21%
AutoZone Inc. (AZO) $2,522.86 -1.19%
McCormick & Co. (MKC) $74.58 -1.19%
Nasdaq 100 - Risers
Paychex Inc. (PAYX) $116.10 2.99%
Qurate Retail Inc. (QRTEA) $0.56 2.40%
Illumina Inc. (ILMN) $131.33 1.88%
Intuitive Surgical Inc. (ISRG) $295.74 1.72%
Costco Wholesale Corp. (COST) $562.36 1.70%
Liberty Global plc Series C (LBTYK) $18.32 1.61%
Automatic Data Processing Inc. (ADP) $241.00 1.58%
Liberty Global plc Series A (LBTYA) $17.00 1.55%
Intel Corp. (INTC) $34.34 1.51%
Seagate Technology Plc (STX) $64.32 1.42%
Nasdaq 100 - Fallers
NetEase Inc. Ads (NTES) $98.24 -1.94%
CSX Corp. (CSX) $30.20 -1.36%
Amazon.Com Inc. (AMZN) $124.50 -1.17%
Vodafone Group Plc ADS (VOD) $9.74 -1.17%
eBay Inc. (EBAY) $43.03 -1.06%
Henry Schein Inc. (HSIC) $73.80 -0.93%
Walgreens Boots Alliance, Inc. (WBA) $20.94 -0.88%
QUALCOMM Inc. (QCOM) $108.82 -0.82%
Kraft Heinz Co. (KHC) $34.24 -0.74%
JD.com, Inc. (JD) $28.84 -0.65%