US open: Trading begins on a mixed note as trade and earnings remain in focus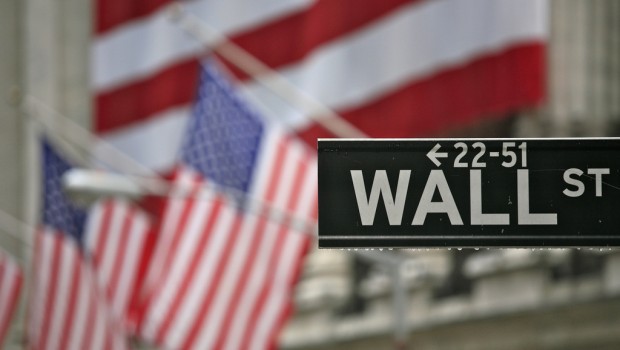 Wall Street trading began with some mixed results on Tuesday as some mixed signals on the US-China trade front and some disappointing figures from the likes of Home Depot and Kohl's halted a record-breaking rally.
As of 1535 GMT, the Dow Jones Industrial Average was down 0.21% at 27,977.64 and the S&P 500 was just 0.03% lower at 3,121.19. The Nasdaq Composite was up 0.13% at 8,561.31.
The Dow Jones opened 58.58 points weaker after closing higher in the first session of the week, shrugging off some heightened caution surrounding Beijing and Washington's protracted trade war.
Former White House chief economic advisor Gary Cohn told CNBC on Monday that he believes Donald Trump will forge ahead with another round of tariffs against China on 15 December if the pair are unable to agree to a trade deal by then.
SpreadEx analyst Connor Campbell said: "The Dow Jones, which at one point spiked to 28,150, pulled back under 28,000 as the session went on.
"That 50 point loss seems, in part at least, to stem from the confusion surrounding the trade deal. From a 'constructive' phone call on Saturday morning to reports of Chinese pessimism on Monday, with a Huawei ban delay and hopes of Chinese stimulus thrown in to muddy the waters, it is hard to work out exactly where the superpowers stand."
On the data front, US housing starts grew a bit more slowly than anticipated last month.
According to the Department of Commerce, the annualised rate of US housing starts jumped by 3.8% month-on-month to reach 1.314m, pushing the year-on-year rate of increase to 8.7%.
Single-family housing starts grew by 2% over the month to reach an annualised pace of 936,000, while those for units in buildings with five or more units came in at 362,000.
Elsewhere, NY Federal Reserve President John Williams said interest rates were where they needed to be in order to support the US economy.
"I think we have monetary policy in the right place," Williams said during a discussion at a capital markets conference in Washington. "The economy is right where we would like it to be."
In other news, the House Permanent Select Committee on Intelligence began its latest open hearing as part of the Trump impeachment inquiry.
In the corporate space, home improvement retailer Home Depot slid 5.21% in early trading after the company once again cut its 2019 forecast and reported same-store sales well below estimates, while Kohl's shares tanked 17.70% at the bell after its earnings and sales for the latest quarter fell short of analysts' estimates and also cut its profit outlook for the full year.