US open: Strong start to trading following Monday's market rout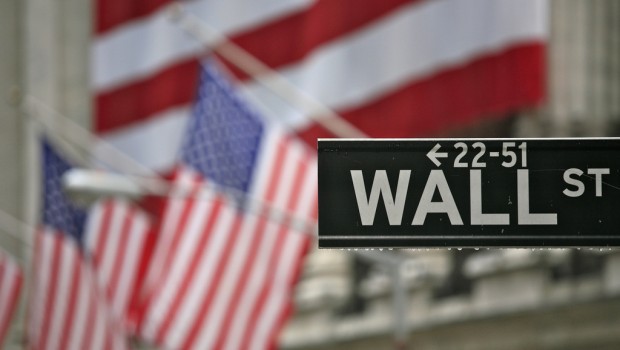 Wall Street trading got off to a positive start on Tuesday after major US stock market indices tumbled during the previous session when China announced its plans to raise tariffs on $60bn-worth of US imports on 1 June.
As of 1530 BST, the Dow Jones Industrial Average was trading 0.75% higher at 25,515.17, while the S&P 500 moved ahead 0.88% to 2,836.53 and the Nasdaq traded 0.96% firmer at 7,720.68.
Investors were continuing to digest the news around the escalating trade war between the United States and China, with Axios stating senior administration officials had said a trade deal with China wasn't close and that the US could be in for a long trade war.
All three major indexes crashed on Monday following the announcement that Beijing would slap items as varied as TV cameras to tequila or pesticides with a tariff increase ranging from 10% to 25%, with the Dow and S&P 500 suffering their worst days since early January, and the Nasdaq recording its biggest single-day loss of 2019.
Donald Trump took to Twitter on Monday to warn China that it will be "hurt very badly" if it fails to make a trade deal.
He also stated that companies would be forced to leave the Asian giant without an agreement, adding that China had a "great deal" that it "backed out" of.
The president continued his war of words with China on Tuesday, with a series of tweets claiming tariffs had rebuilt America's steel industry and criticising Beijing for walking away from a deal.
In a string of tweets posted late morning BST on Tuesday, Trump said that "in one-year tariffs have rebuilt our steel industry – it is booming! We placed a 25% Tariff on dumped steel from China & other countries, and now we have a big and growing industry."
He also argued that China "buys MUCH less from us that we buy from them, by almost $500bn, so we are in a fantastic position", adding: "We can make a deal with China tomorrow, before their companies start leaving so as not to lose USA business, but the last time we were close they wanted to renegotiate the deal. No way! We are in a much better position now than any deal we could have made.
"We will be taking in billions of dollars, and moving jobs back to the USA where they belong. Other countries are already negotiating with us because they don't want this to happen to them."
On the data front, small business optimism improved throughout the month of April, increasing by 1.7 points to 103.5, with one index component falling, another unchanged and the remaining eight improving.
March's soft spot in inventories improved and profit trends posted a very solid advance, according to the National Federation of Independent Business, as labour market indicators improved, with a solid gain in job creation plans and continued reports of strong hiring.
"Overall, the index remains at a historically very strong level, consistent with solid growth, keeping the economy at full employment. There is no recession in sight this year," said the NFIB.
Elsewhere, US import prices rose just 0.2% in April, below the 0.7% consensus estimate, while export prices, rose 0.3% last month.
In corporate news, Walmart shares were up 0.11% in early trading after it announced its intentions to take on Amazon with its own next-day delivery programme.
Comcast was up 1.11% in early trade after it agreed to sell its stake in Hulu to Disney in five years but has given up its voting rights immediately, meaning that Disney now has full control of the streaming service. Disney was up 0.91% at the bell.
Coca-Cola shares climbed 2.58% at the bell after analysts at Morgan Stanley turned bullish on the stock and Ralph Lauren crashed 8% despite posting a first-quarter sales and profits beat.