US open: Stocks turn green as Trump agrees to meet with Chinese Vice Premier Liu He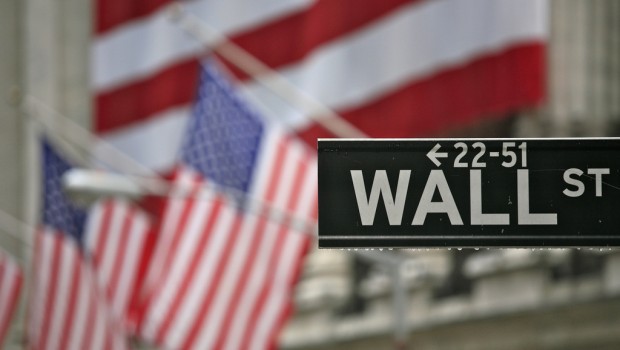 Stocks opened higher on Thursday as market participants kept a close eye on the status of high-level trade talks between Washington and Beijing.
As of 1530 BST, the Dow Jones Industrial Average was up 0.56% at 26,494.65, while the S&P 500 was ahead by 0.55% to 2,935.37 and the Nasdaq Composite started out the session 0.58% firmer at 7,949.83.
The Dow opened 148.64 points higher again on Thursday after stocks closed out the previous session with some gains following reports that Beijing was open to a partial trade deal with Washington.
Sentiment took a hit early on Thursday after a report from the South China Morning Post stated that the two sides had not made any real progress in deputy-level trade talks earlier in the week.
The report also said that Chinese Vice Premier Liu He and US Trade Representative Robert Lighthizer would now only hold one day of talks, with the Chinese delegation planning to depart Washington on Thursday, instead of Friday, as originally expected.
However, stocks eventually rose to their session highs after Donald Trump announced that he would, indeed, be meeting with Liu He on Friday, rekindling hopes that the two countries could make progress on the trade front.
Trump tweeted: "Big day of negotiations with China. They want to make a deal, but do I? I meet with the Vice Premier tomorrow at The White House."
Liu later claimed China had come to the negotiating table with "great sincerity" and a desire to work with Washington on issues such as trade balance and market access.
Overnight, Bloomberg reported that the US was considering an agreement to suspend next week's tariff increase in exchange for a currency pact, while the New York Times revealed that the Trump administration would grant licenses for multiple US companies to sell non-sensitive supplies to Chinese tech giant Huawei.
On the data front, the cost of living in the US was unchanged last month in the wake of a sharp decline in energy costs, although underlying price pressures remained near their recent highs.
According to the Department of Labor, the year-on-year rate of change in the headline US consumer price index was unchanged at 1.7% in September, short of economists' forecasts for an acceleration to 1.9%.
Elsewhere, the number of Americans filing for unemployment benefits fell last week, according to data released by the Labor Department on Thursday.
US initial jobless claims were down 10,000 from the previous week's revised level to 210,000, beating expectations for a level of 219,000. The previous week's figure was revised up by 1,000.
Meanwhile, the four-week moving average came in at 213,750, up 1,000 from the previous week's average, which was revised up by 250.
In Fed speak, Loretta Mester and Raphael Bostic were both scheduled to deliver speeches later in the day.
In corporate news, Delta Air Lines shares flew lower at the bell after soaring costs overshadowed an earnings beat from the third quarter of its trading year.