US open: Stocks trade lower following better than expected NFP data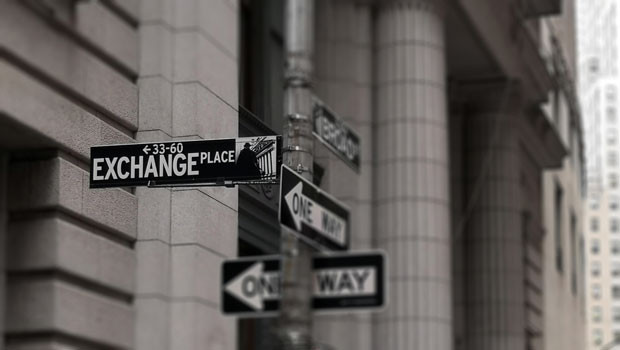 Wall Street stocks traded lower early on Friday as market participants digested last month's all-important non-farm payrolls number.
As of 1535 GMT, the Dow Jones Industrial Average was down 0.75% at 34,136.99, while the S&P 500 lost 0.95% to 4,037.91 and the Nasdaq Composite came out the gate 1.11% weaker at 11,355.47.
The Dow opened 258.02 points lower on Friday, extending losses recorded in the previous session.
Friday's primary focus will be the latest non-farm payrolls report, which revealed hiring in the US held up better than expected in November. According to the Department of Labor, non-farm payrolls grew by 263,000 in November. Consensus had been for an increase of 200,000. Estimates of hiring in September and October were revised lower by a combined 23,000, to 269,000 and 284,000, respectively. The unemployment rate, which is derived from a separate survey than that which generates the non-farm payrolls numbers, was unchanged versus October at 3.7%.
Elsewhere, the US President opened the door to talks with Russia to end the war. Speaking at a bilateral summit with French leader Emmanual Macron, Joe Biden reportedly added that he would only do so following consultations with NATO allies. Biden also said there were no immediate plans to contact Moscow and that he had seen no indication from Russian President, Vladimir Putin, that he was willing to end the conflict.
In the corporate space, Tesla traded slightly higher in early trading after chief executive Elon Musk delivered the carmakers first batch of Semi trucks to PepsiCo on Thursday following years of delays.
Reporting by Iain Gilbert at Sharecast.com
Dow Jones - Risers
Dow Chemical Co. (DOW) $51.34 0.53%
Walgreens Boots Alliance, Inc. (WBA) $41.49 0.44%
Coca-Cola Co. (KO) $64.02 0.36%
Procter & Gamble Co. (PG) $149.34 0.06%
Honeywell International Inc. (HON) $0.00 0.00%
Dowdupont Inc. (DWDP) $0.00 0.00%
Caterpillar Inc. (CAT) $235.61 -0.03%
Walt Disney Co. (DIS) $98.39 -0.20%
Unitedhealth Group Inc. (UNH) $535.72 -0.22%
Chevron Corp. (CVX) $182.06 -0.24%
Dow Jones - Fallers
Intel Corp. (INTC) $28.97 -2.88%
Cisco Systems Inc. (CSCO) $49.15 -1.64%
Salesforce.Com Inc. (CRM) $145.00 -1.36%
JP Morgan Chase & Co. (JPM) $134.74 -1.10%
Apple Inc. (AAPL) $146.72 -1.07%
Microsoft Corp. (MSFT) $252.00 -1.06%
Home Depot Inc. (HD) $323.74 -1.02%
McDonald's Corp. (MCD) $270.88 -0.92%
3M Co. (MMM) $124.83 -0.92%
Verizon Communications Inc. (VZ) $38.00 -0.86%
S&P 500 - Risers
Nektar Therapeutics (NKTR) $3.03 5.24%
Unum Group (UNM) $43.05 2.60%
FMC Technologies Inc. (FTI) $12.76 2.49%
Foot Locker Inc. (FL) $40.11 2.40%
Cardinal Health Inc. (CAH) $81.04 2.25%
Halliburton Co. (HAL) $38.71 2.16%
Dollar General Corp (DG) $241.27 2.09%
Gap Inc. (GPS) $14.67 1.80%
Bath & Body Works, Inc. (BBWI) $44.03 1.77%
Fidelity National Information Services Inc. (FIS) $74.44 1.72%
S&P 500 - Fallers
HF Sinclair Corporation (DINO) $57.08 -6.18%
Carnival Corp. (CCL) $9.58 -3.91%
Synopsys Inc. (SNPS) $345.17 -3.54%
Valero Energy Corp. (VLO) $127.60 -3.36%
Fortinet Inc. (FTNT) $53.56 -3.29%
Arista Networks Inc. (ANET) $135.22 -3.26%
Paypal Holdings Inc (PYPL) $76.05 -3.16%
Wells Fargo & Co. (WFC) $45.40 -3.13%
Illumina Inc. (ILMN) $214.02 -3.10%
Analog Devices Inc. (ADI) $166.38 -2.97%
Nasdaq 100 - Risers
Baidu Inc. (BIDU) $113.95 4.86%
NetEase Inc. Ads (NTES) $71.50 4.76%
JD.com, Inc. (JD) $58.30 4.39%
Biomarin Pharmaceutical Inc. (BMRN) $104.65 1.58%
Netflix Inc. (NFLX) $320.98 1.27%
Meta Platforms Inc. (META) $121.97 1.27%
Incyte Corp. (INCY) $81.58 1.12%
Take-Two Interactive Software Inc. (TTWO) $107.50 1.04%
Mercadolibre Inc. (MELI) $949.39 0.89%
Starbucks Corp. (SBUX) $104.26 0.86%
Nasdaq 100 - Fallers
Synopsys Inc. (SNPS) $345.17 -3.54%
Paypal Holdings Inc (PYPL) $76.05 -3.16%
Illumina Inc. (ILMN) $214.02 -3.10%
Analog Devices Inc. (ADI) $166.38 -2.97%
Intel Corp. (INTC) $28.97 -2.88%
Nvidia Corp. (NVDA) $166.60 -2.77%
Cadence Design Systems Inc. (CDNS) $172.11 -2.64%
Seagate Technology Plc (STX) $51.90 -2.62%
CSX Corp. (CSX) $31.87 -2.48%
Skyworks Solutions Inc. (SWKS) $92.89 -2.19%