US open: Stocks trade lower as stimulus talks stall, retail sales figures fall short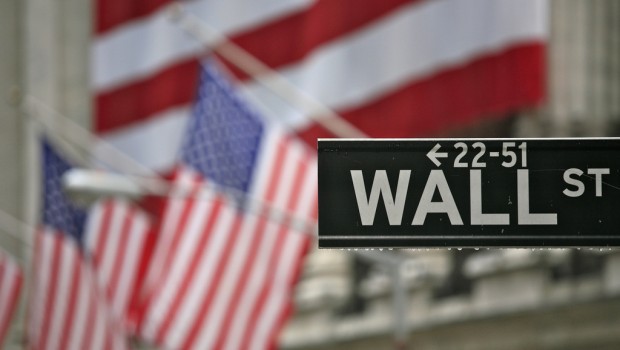 Wall Street stocks opened lower on Friday as Republican and Democratic lawmakers hit a brick wall in stimulus talks and some disappointing retail figures weighed on sentiment.
As of 1515 BST, the Dow Jones Industrial Average was down 0.18% at 27,846.50, while the S&P 500 was 0.04% weaker at 3,372.04 and the Nasdaq Composite came out the gate 0.16% softer at 11,024.89.
The Dow Jones opened 50.22 points in the red on Friday, carrying on losses recorded in the previous session as lawmakers in Washington still failed to reach an agreement on a new Covid-19 stimulus bill. Stocks tied to the reopening of the economy, such as retailer Gap and American Airlines, ended the session lower, while the likes of Facebook, Netflix, Alphabet and Apple all closed higher.
As far as Friday was concerned, market participants were still firmly focussed on Capitol Hill after House Speaker Nancy Pelosi demanded that Republicans up their aid offer by $1trn before she would consider restarting negotiations.
White House economic advisor Larry Kudlow added that the Trump administration and the Democratic Party were now at a "stalemate".
Also weighing on sentiment was a report that revealed US retail sales had come in less than expected in July after coronavirus infections continued to spread across the country.
Retail sales, which include spending at restaurants and service stations, rose 1.2% last month, according to the Commerce Department, missing an average forecast of 1.9% and falling well below the growth rate of 8.4% recorded in June.
Weak data out of China, which revealed retail sales had dropped 1.1% last month, and a spike in new Covid-19 cases in France also weighed on sentiment at the open.
Elsewhere on the macro front, industrial production rose 5.4% in June, a second consecutive monthly gain following steep drops in March and April, according to the Federal Reserve. Wall Street economists had forecast a 4.1% gain. This followed a record 12.5% drop in April and a 4.4% fall in March.
Still on data, the University of Michigan's preliminary consumer sentiment index for the US stood at 72.8 in August, little-changed from the previous month's reading of 72.5 and just ahead of market expectations of 72.0.
Richard Curtin, the survey's chief economist, said: "The policy gridlock has acted to increase uncertainty and heightened the need for precautionary funds to offset lapses in economic relief programs and to hedge against fears about the persistence and spread of the coronavirus as the school year gets underway.
"Bad economic times are anticipated to persist not only during the year ahead, but the majority of consumers expect no return to a period of uninterrupted growth over the next five years."
In the corporate space, Apple shares were in focus after Epic Games, the company behind the highly-popular Fortnite titles, filed a lawsuit against the US tech giant, citing abuse of power, while AMD stocks traded higher after issuing full-year guidance well ahead of Wall Street estimates.
Draftkings shares were also weaker after the bookmaker posted a wider-than-expected quarterly ross despite seeing revenues top expectations.