US open: Stocks trade lower amid data onslaught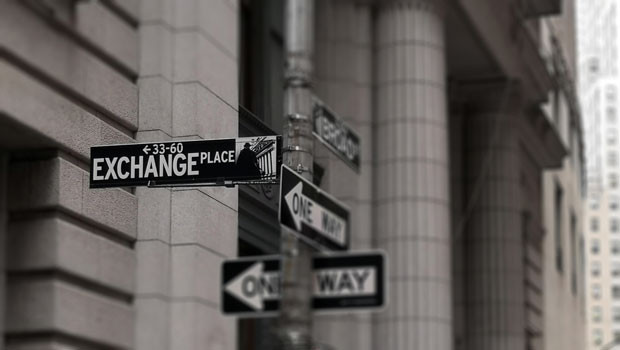 Wall Street stocks opened lower on Wednesday as market participants digested a number of data points in the early hours of trading.
As of 1525 BST, the Dow Jones Industrial Average was down 1.25% at 29,936.26, while the S&P 500 opened 1.62% weaker at 3,729.41 and the Nasdaq Composite came out the gate 2.07% softer at 10,945.28.
The Dow opened 380.06 points lower on Wednesday, taking a chunk out of solid gains recorded over the preceding two days.
Investors digested a number of data points due throughout the course of the day - the first cab off the rank being US mortgage applications, which fell 14.2% week-on-week in the seven days ended 30 September, according to the Mortgage Bankers Association of America.
Elsewhere, the US private sector added more jobs than expected in September, according to the latest data from ADP. Employment rose by 208,000, versus expectations for a 200,000 jump and up from a revised 185,000 in August.
On another note, the US trade deficit narrowed to $67.4bn in August, according to the Bureau of Economic Analysis, slightly below market forecasts for a print of $67.7bn and the lowest reading seen since May 2021. Imports declined 1.1% to $326.3bn, while exports fell at a much slower 0.3% clip to $258.9bn.
Still on data, S&P Global's US Composite PMI was revised slightly higher to 49.5 in September, up from a preliminary reading of 49.3 and pointing to a much smaller contraction in private sector activity than August's print of 44.6.
Finally, the Institute for Supply Management's non-manufacturing PMI dipped from 56.9 in August to 56.7 in September, beating forecasts for a print of 56 and above its historical average of 55. The drop was principally a result of a slowdown in business activity and new orders that offset the effects of improved employment and easing price pressures.
The yield on the benchmark ten-year Treasury note was up more than 13 basis points at the open at 3.772%, while its two-year counterpart was up almost ten basis points at 4.200%.
Also continuing to draw an amount of investor attention was news that Tesla chief executive Elon Musk had sent a letter to Twitter as part of an effort to reignite the pair's $44.0bn deal ahead of being deposed later in the week. The move was seen by some as a delaying tactic, with the social media giant said to be concerned that Musk was attempting to use the process to buy time.
No major corporate earnings were slated for release on Wednesday.
Reporting by Iain Gilbert at Sharecast.com
Dow Jones - Risers
Unitedhealth Group Inc. (UNH) $523.88 0.14%
Visa Inc. (V) $185.84 0.10%
Dowdupont Inc. (DWDP) $0.00 0.00%
Honeywell International Inc. (HON) $0.00 0.00%
Merck & Co. Inc. (MRK) $88.33 -0.06%
McDonald's Corp. (MCD) $238.10 -0.17%
Johnson & Johnson (JNJ) $165.20 -0.26%
International Business Machines Corporation (CDI) (IBM) $124.84 -0.53%
Nike Inc. (NKE) $88.17 -0.53%
Cisco Systems Inc. (CSCO) $41.58 -0.57%
Dow Jones - Fallers
Boeing Co. (BA) $129.03 -3.36%
Goldman Sachs Group Inc. (GS) $305.63 -2.93%
JP Morgan Chase & Co. (JPM) $109.77 -2.66%
Intel Corp. (INTC) $27.05 -2.35%
Dow Chemical Co. (DOW) $45.58 -2.23%
Walt Disney Co. (DIS) $99.40 -2.01%
American Express Co. (AXP) $142.58 -1.98%
Walgreens Boots Alliance, Inc. (WBA) $32.82 -1.71%
3M Co. (MMM) $113.73 -1.63%
Verizon Communications Inc. (VZ) $39.17 -1.61%
S&P 500 - Risers
Lamb Weston Holdings, Inc. (LW) $81.30 3.11%
Exxon Mobil Corp. (XOM) $96.95 1.76%
Illumina Inc. (ILMN) $208.61 1.73%
Schlumberger Ltd. (SLB) $39.76 1.64%
Resmed Inc. (RMD) $231.01 1.00%
Phillips 66 Common Stock (PSX) $90.88 0.58%
National Oilwell Varco Inc. (NOV) $17.60 0.23%
Occidental Petroleum Corp. (OXY) $66.26 0.14%
Unitedhealth Group Inc. (UNH) $523.88 0.14%
Visa Inc. (V) $185.84 0.10%
S&P 500 - Fallers
CenturyLink Inc. (LUMN) $7.24 -9.89%
Vornado Realty Trust (VNO) $22.50 -6.25%
Sl Green Realty Corp. (SLG) $39.09 -5.72%
Harley-Davidson Inc. (HOG) $36.19 -4.74%
Ventas Inc. (VTR) $38.95 -4.65%
Carnival Corp. (CCL) $7.40 -4.64%
Dish Network Corp. (DISH) $14.70 -4.55%
Advanced Micro Devices Inc. (AMD) $64.96 -4.33%
Carmax Inc. (KMX) $65.56 -4.23%
Albemarle Corp. (ALB) $271.94 -4.17%
Nasdaq 100 - Risers
Trip.com Group Limited (TCOM) $29.67 3.42%
JD.com, Inc. (JD) $52.96 1.77%
Illumina Inc. (ILMN) $208.61 1.73%
NetEase Inc. Ads (NTES) $80.26 0.43%
eBay Inc. (EBAY) $38.69 0.05%
Alexion Pharmaceuticals Inc. (ALXN) $0.00 0.00%
Maxim Integrated Products Inc. (MXIM) $0.00 0.00%
Xilinx Inc. (XLNX) $0.00 0.00%
Cerner Corp. (CERN) $0.00 0.00%
Mylan Inc. (MYL) $0.00 0.00%
Nasdaq 100 - Fallers
Qurate Retail Inc. (QRTEA) $2.06 -9.25%
Dish Network Corp. (DISH) $14.70 -4.55%
Check Point Software Technologies Ltd. (CHKP) $113.08 -4.32%
Tesla Inc (TSLA) $238.73 -4.29%
Vodafone Group Plc ADS (VOD) $11.63 -3.73%
Nvidia Corp. (NVDA) $126.86 -3.65%
Lam Research Corp. (LRCX) $387.67 -3.23%
Expedia Group Inc. (EXPE) $98.87 -3.16%
Liberty Global plc Series A (LBTYA) $16.42 -3.07%
Applied Materials Inc. (AMAT) $86.67 -3.06%