US open: Stocks trade higher following FOMC minutes, GDP estimate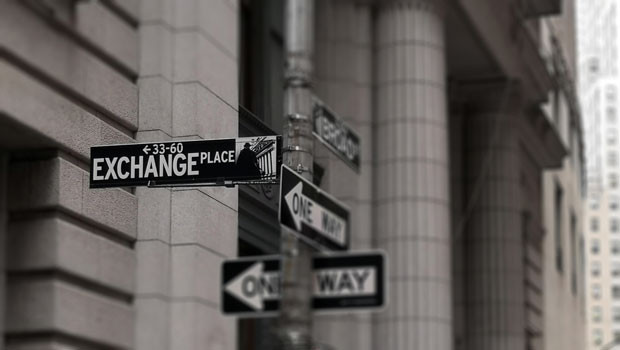 Wall Street stocks were firmly in the green early on Thursday as investors continued to digest minutes from the FOMC's latest meeting, a second GDP estimate, and a number of retail earnings.
As of 1520 BST, the Dow Jones Industrial Average was up 1.42% at 32,576.37, while the S&P 500 was 1.53% firmer at 4,039.63 and the Nasdaq Composite came out the gate 1.86% stronger at 11,647.51.
The Dow opened 456.09 points higher on Thursday, extending gains recorded in the previous session as market participants digested minutes from the Federal Reserve's most recent policy meeting.
The latest Fed meeting was still in focus on Thursday, with the minutes revealing policymakers were supportive of 50-basis point rises as it moves its interest rate target "expeditiously towards neutral".
Most officials on the Federal Open Market Committee agreed that half-point increases would "likely be appropriate at the next couple of meetings" and added that "a number of participants" believed inflationary pressures "may no longer be worsening". Although they added it was too soon to be sure.
On the macro front, the US economy shrank at a slightly quicker pace than previously thought, according to revised data from the Commerce Department, but underlying activity and pricing levels came in a tad better than initially expected.
Gross domestic product shrank at a quarterly annualised pace of 1.5% - one-tenth of a percentage point less than the preliminary estimate and two-tenths lower than expected by the consensus. However, real final sales, which subtract the change in private inventories from GDP, were revised up from the so-called advance estimate of -0.6% to -0.4%.
Elsewhere, US initial jobless claims fell by a better-than-expected 8,000 in the week ended 21 May, dropping from an unrevised print of 218,000 to 210,000, according to the Labor Department. On a non-seasonally adjusted basis, initial claims fell by 14,534 week-on-week to 183,927, with notable declines in California, Illinois, Kentucky, and New York.
The four-week moving average, which aims to strip out week-to-week volatility, came to 206,750, an increase of 7,250 from the previous week's unrevised average of 199,500, while continued claims for regular benefits rose 31,000 to 1.34m, maintaining their downtrend near the lowest level in over fifty years and remaining firmly below the 1.7m average in 2019.
Finally, US pending home sales slumped 9.10% year-on-year in April, according to the National Association of Realtors, marking an eleventh-consecutive month of declines.
Moving on to corporate news, shares in chipmaker Nvidia slipped after issuing weaker-than-expected second-quarter guidance overnight, while shares in software firm Snowflake also crashed after the group's guidance for operating margins came in narrower than originally expected.
As far as Thursday's earnings were concerned, Burlington Stores said total sales fell 12% in the first quarter, while Macy's raised its full-year profit guidance despite an uncertain retail landscape, and Dollar General beat estimates with its latest quarterly figures and issued some upbeat guidance for the full year.
Still to come, Dell Technologies and VMWare will update on recent trading after the close.
Reporting by Iain Gilbert at Sharecast.com