US open: Stocks trade higher as initial jobless claims drop more than expected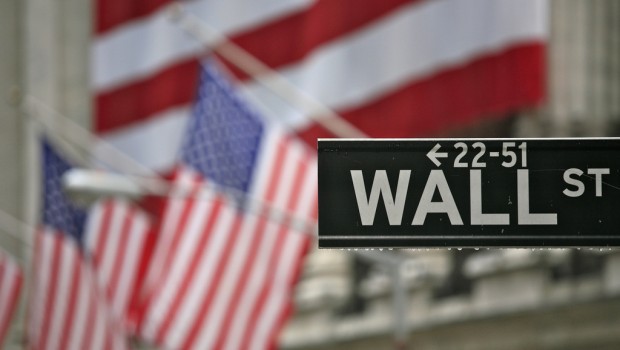 Wall Street stocks traded higher at the open on Thursday after market participants digested some better than expected jobless claims data from the Labor Department.
As of 1530 BST, the Dow Jones was up 0.36% at 35,158.67, while the S&P 500 was 0.28% stronger at 4,526.91 and the Nasdaq Composite came out the gate 0.34% firmer at 15,338.42.
The Dow opened 127.60 points higher on Thursday, reversing losses recorded in the previous session after the Labor Department's job openings and labor turnover survey revealed that openings outnumbered the unemployed by more than 2.0m in July.
Thursday's primary focus was the jobless claims report, with first-time weekly unemployment claims undershooting market forecasts by a wide margin in the seven days ended 4 September. According to the Department of Labor, in seasonally adjusted terms, initial unemployment claims dropped by 35,000 to 310,000. Economists were expecting to see initial claims slip from 340,000 to 335,000.
The four-week moving average of initial claims, which aims to smooth out the variations in the data from one week to the next, declined by 16,750 to 339,500, while secondary unemployment claims, those referencing the week finished on 28 August, fell by 22,000 to approximately 2.78m.
US traders were also tuned into the European Central Bank, with rate-setters in Frankfurt deciding to lower bond purchases under their emergency asset buying programme "moderately" but kept all the other main policy levers unchanged, including the size of the bond buying programme not linked to the pandemic.
In its policy announcement, the European Central bank said that favourable financing conditions could now be maintained with a "moderately" lower pace of purchases under the Pandemic Emergency Purchase Programme than in the prior two quarters. It did not specify for how long that lower pace would apply.
In the corporate space, athletics retailer Lululemon shares rallied 12.26% in early trading after posting better-than-expected quarterly earnings, while Boston Beer stock sunk 8.53% after pulling guidance amid slower-than-anticipated adoption of its hard seltzer products.
Elsehwere on the macro front, Federal Reserve governor Michelle Bowman and New York Fed president John C Williams will deliver comments throughout the course of the day.