US open: Stocks trade higher as banking sector remains in focus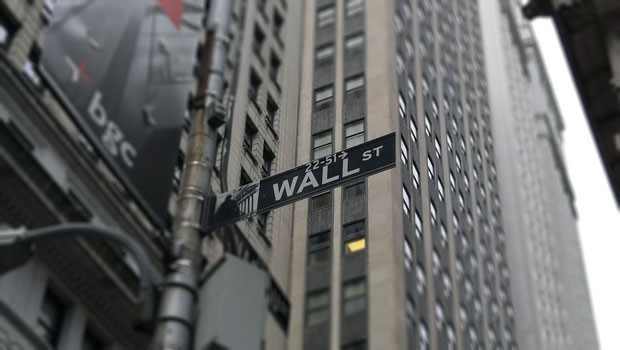 Wall Street opened higher on Thursday as market participants remained focussed on embattled banking giant Credit Suisse and thumbed over some fresh data points.
As of 1525 GMT, the Dow Jones Industrial Average was up 0.22% at 31,944.68, while the S&P 500 advanced 0.75% to 3,921.23 and the Nasdaq Composite came out the gate 1.21% firmer at 11,572.48.
The Dow opened 70.11 points higher on Thursday, taking a small bite out of losses recorded in the previous session amid concerns about the state of the financial sector.
The Swiss bank was in focus at the open again on Thursday after announcing that it will borrow almost $54.0bn from the Swiss National Bank to secure its short-term liquidity position after shares hit to a record low on the back of news that the Saudi National Bank, its largest investor, said it will no longer provide additional financial assistance.
The news sent other European banking stocks lower and also hit US markets but the Wall Street Journal said the likes of JPMorgan Chase and Morgan Stanley were in talks with troubled regional lender First Republic Bank regarding a possible capital infusion and potentially even a full takeover.
On the macro front, homebuilding activity in the States perked up last month, according to the Department of Commerce, which said that in seasonally adjusted terms, housing starts rose by 9.8% month-on-month in February to reach an annual rate of 1.45m - ahead of consensus estimates for a reading of 1.31m. However, starts on single-family homes were up by a more modest 1.1% to 830,000 but building permits jumped by 13.8% to 1.339m, alongside a 7.6% rise in those for single-family homes.
Elsewhere, tightness in the US jobs market showed no signs of easing, according to the Department of Labor, which revealed that in seasonally adjusted terms, initial unemployment claims fell by 20,000 over the week ending on 11 March to reach 192,000. Meanwhile, the four-week moving average for claims, which aims to smooth out variations in the figures from one week to the next, dipped by 750 to 196,500.
Finally, an anticipated rebound in manufacturing activity in the US mid-Atlantic region failed to materialise in March, according to the Federal Reserve Bank of Philadelphia's factory sector index, which edged up from a reading of -24.3 for February to -23.2 in March. That was worse than the reading of -14.5 that economists had pencilled-in.
No major corporate earnings were slated for release on Thursday.
Reporting by Iain Gilbert at Sharecast.com
Dow Jones - Risers
Intel Corp. (INTC) $29.71 4.58%
Salesforce.Com Inc. (CRM) $186.70 2.07%
Travelers Company Inc. (TRV) $168.94 1.47%
Cisco Systems Inc. (CSCO) $49.72 1.35%
Boeing Co. (BA) $200.86 1.34%
Unitedhealth Group Inc. (UNH) $470.11 1.01%
Apple Inc. (AAPL) $154.38 0.91%
McDonald's Corp. (MCD) $268.46 0.80%
Nike Inc. (NKE) $119.05 0.74%
3M Co. (MMM) $103.36 0.56%
Dow Jones - Fallers
Visa Inc. (V) $212.25 -1.90%
Merck & Co. Inc. (MRK) $106.26 -1.27%
Verizon Communications Inc. (VZ) $36.74 -0.88%
Dow Chemical Co. (DOW) $50.05 -0.85%
Amgen Inc. (AMGN) $233.42 -0.63%
Goldman Sachs Group Inc. (GS) $310.25 -0.62%
Coca-Cola Co. (KO) $60.06 -0.62%
American Express Co. (AXP) $158.96 -0.53%
Walgreens Boots Alliance, Inc. (WBA) $33.39 -0.45%
Walmart Inc. (WMT) $139.10 -0.38%
S&P 500 - Risers
Advanced Micro Devices Inc. (AMD) $94.95 5.88%
Under Armour Inc. Class A (UAA) $8.47 4.89%
Under Armour, Inc. (UA) $7.52 4.88%
Intel Corp. (INTC) $29.71 4.58%
Progressive Corp. (PGR) $140.88 4.31%
Adobe Systems Inc. (ADBE) $347.91 4.29%
QUALCOMM Inc. (QCOM) $119.86 3.78%
Alphabet Inc. Class A (GOOGL) $99.48 3.51%
Amazon.Com Inc. (AMZN) $99.53 3.46%
Arista Networks Inc. (ANET) $159.01 3.39%
S&P 500 - Fallers
Lincoln National Corp. (LNC) $21.49 -3.93%
Sl Green Realty Corp. (SLG) $26.59 -3.76%
Vornado Realty Trust (VNO) $15.50 -3.55%
Keycorp (KEY) $11.34 -3.49%
Macerich Co (MAC) $9.53 -3.44%
Zions Bancorporation (ZION) $29.68 -3.35%
CenturyLink Inc. (LUMN) $2.51 -3.09%
Regeneron Pharmaceuticals Inc. (REGN) $739.61 -2.72%
Dish Network Corp. (DISH) $9.63 -2.57%
Truist Financial Corp. (TFC) $31.33 -2.40%
Nasdaq 100 - Risers
Intel Corp. (INTC) $29.71 4.58%
Adobe Systems Inc. (ADBE) $347.91 4.29%
QUALCOMM Inc. (QCOM) $119.86 3.78%
Biomarin Pharmaceutical Inc. (BMRN) $91.00 3.71%
Alphabet Inc. Class A (GOOGL) $99.48 3.51%
Amazon.Com Inc. (AMZN) $99.53 3.46%
Alphabet Inc. Class C (GOOG) $99.79 3.36%
Autodesk Inc. (ADSK) $200.80 2.56%
Workday, Inc. (WDAY) $188.95 2.49%
Lam Research Corp. (LRCX) $498.84 2.42%
Nasdaq 100 - Fallers
Regeneron Pharmaceuticals Inc. (REGN) $739.61 -2.72%
Dish Network Corp. (DISH) $9.63 -2.57%
Qurate Retail Inc. (QRTEA) $1.05 -2.31%
T-Mobile Us, Inc. (TMUS) $142.24 -1.51%
Vodafone Group Plc ADS (VOD) $11.21 -1.49%
Fiserv Inc. (FISV) $107.75 -1.38%
Illumina Inc. (ILMN) $225.10 -1.34%
Sirius XM Holdings Inc (SIRI) $3.61 -0.96%
Kraft Heinz Co. (KHC) $37.81 -0.77%
Amgen Inc. (AMGN) $233.42 -0.63%