US open: Stocks surge on vaccine hopes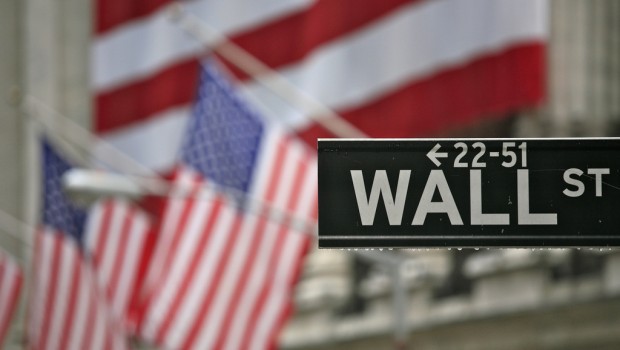 US stocks surged at the bell on Monday as Jerome Powell said he was optimistic of the US economy's ability to bounce back from the Covid-19 pandemic and some positive data from Moderna Therapeutics' second phase clinical trial on a vaccine candidate.
As of 1530 BST, the Dow Jones Industrial Average was up 2.96% at 24,386.85, while the S&P 500 was 2.61% firmer at 2,938.41 and the Nasdaq Composite came out the gate 2.03% stronger at 9,197.40.
The Dow opened 701.43 points higher on Monday, with the blue-chip index trying to bounce back from its worst week since early April.
The sharp gains came after Moderna said the second phase of clinical trials on its vaccine candidate against Covid-19 had delivered positive results.
The US biotechnology group said the new data reinforced its belief that its mRNA-based vaccine would be effective in preventing coronavirus infections without serious side effects.
The third and final phase of trials was pencilled in for July and would then be followed by a biologics licence application to the US Food and Drug Administration, if successful.
Monday's moves also followed comments from Federal Reserve chairman Jerome Powell, who told CBS that he was "highly confident" that the US economy would bounce back from the coronavirus-fuelled pullback after a vaccine has been developed.
Powell also said he believes the current downturn in the economy would not resemble the Great Depression, despite the possibility that US unemployment could peak at around 25%.
"I don't think that's the likely outcome at all. We had a very healthy economy two months ago. Our financial system is strong," he said. "You have governments around the world, and central banks around the world, responding with great force and very quickly. And staying at it."
Oil prices also rallied on the back of an easing of stay-at-home orders, with West Texas Intermediate advancing 10.% to $32.44 per barrel.
In corporate news, Tesla shares were up 2.24% in early trading after getting the green light to resume operations at its auto plant in California, while GrubHub shares were up 3.22% at the bell after the food-delivery firm rejected a buyout offer from ride-sharing giant Uber.
On the macro front, the National Association of Housebuilders' housing market index bounced back slightly in May following its sharpest single-month drop in history a month earlier.
Confidence in the market for single-family, newly built homes rose 7 points to 37, which, while a marked improvement, still kept the index in negative territory.