US open: Stocks surge after Trump says 'good things are happening' in trade talks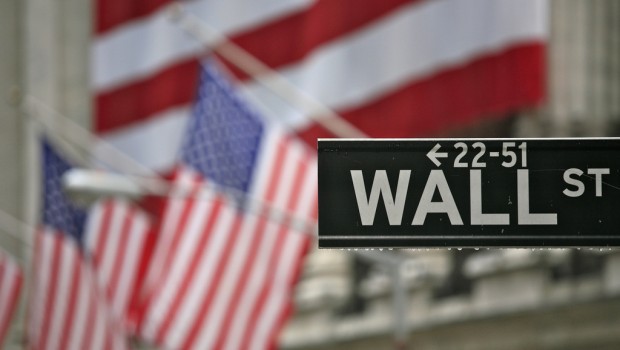 US stocks opened markedly higher on Friday following some positive comments from Donald Trump regarding US-Sino trade talks.
As of 1530 BST, the Dow Jones Industrial Average was up 1.52% at 26,898.59, while the S&P 500 was ahead 1.58% at 2,984.53 and the Nasdaq Composite started out the session 1.82% firmer to reach 8,095.42.
The Dow opened 401.92 points higher on Friday after also seeing out the previous session in the green as market participants kept a close eye on the status of high-level trade talks between Washington and Beijing.
Wall Street's major indices gained following Donald Trump's tweet that "good things are happening" at the US-China talks, with "warmer feelings" than there had been in the recent past. He will meet with Chinese Vice Premier Liu He in Washington later on Friday.
Trump's comments were followed by an announcement from China's securities regulator containing a timetable for removing a requirement on foreign financial companies to have a Chinese investor.
Elsewhere, an unnamed White House official told Reuters that Thursday's talks had gone well, "probably better than expected".
The New York Times also said both sides could very well announce a deal that will avoid raising tariffs on Chinese goods yet again.
However, Trump has previously said that if no progress can be made in bilateral trade negotiations this week, the White House will increase tariffs on Chinese imports on 15 October.
Investors were also paying attention to news from across the pond as the EU's chief Brexit negotiator, Michel Barnier, met with UK Brexit Secretary Stephen Barclay for talks regarding Britain's exit from the European Union, still scheduled to take place on 31 October.
On the data front, US import prices edged higher unexpectedly last month as energy costs bounced back.
According to the Department of Labor, prices of imported goods rose at a 0.2% month-on-month pace in September (consensus: 0.0%), as fuel import costs jumped by 2.1% following a drop of 1.9% during the month before.
On the export side of the equation, prices were down by 0.2% on the month, driven by a 1.8% decline in those for agricultural exports, while non-agricultural export prices slipped by a tenth of a percentage point.
Elsewhere, US consumer sentiment jumped past forecasts in early October as Americans anticipated income growth and lower inflation over the year ahead, the results of a closely-followed survey revealed.
Preliminary data for October revealed a rise in the University of Michigan's consumer confidence index end-September level of 93.2 to 96.0 (consensus: 92.0).
Improved sentiment around the current economic situation accounted for the bulk of gains, with the corresponding sub-index rising from 108.5 to 113.4.
In Fed speak land, Neel Kashkari, Eric Rosengren and Robert Kaplan will all make speeches throughout the day.
Meanwhile, on the corporate front, tech giants Facebook, Amazon and Alphabet were all trading higher on the US-China news, as were Apple, Micron Technology, JP Morgan Chase and Bank of America.