US open: Stocks start session lower as US-Sino trade tensions heat up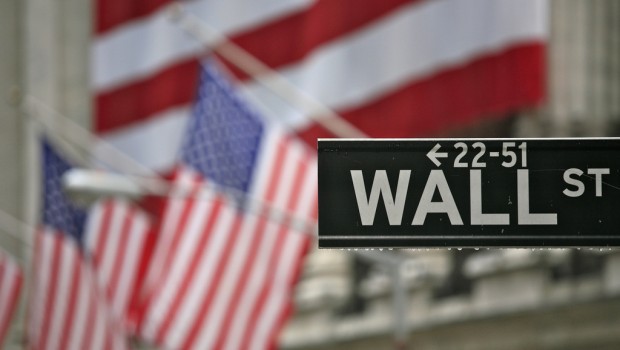 Wall Street stocks opened lower for a second consecutive day on Wednesday after the White House hardened its stance on trade talks with China.
As of 1530 BST, the Dow Jones Industrial Average was down 0.11% at 26,019.28, while the S&P 500 opened 0.19% softer at 2,880.12 and the Nasdaq Composite traded 0.48% weaker at 7,784.98.
The Dow opened 34 lower on Wednesday after ending its daily winning streak at six on Tuesday, finishing the session 14 points lower after tech stocks took a hit on the back of claims from Commerce Secretary Wilbur Ross that Chinese tech giants Huawei and ZTE both presented national security threats on Tuesday.
"Both are doing practices that we think are potentially injurious to our national security," Ross said.
Investors also digested comments made earlier in the week by Donald Trump, when he threatened China with a further hike in tariffs if President Xi Jinping refused to meet with him at the upcoming G20 summit in Japan.
Trump also said he would not soften his stance unless Beijing agreed on as many as five "major points" - he did not specify as to exactly what these trade issues were.
The President also took aim at the Federal Reserve's monetary policy again on Tuesday, criticising the central bank for setting interest rates "way too high" and having "no clue" what it was doing.
In terms of data news, consumer prices in the US slipped by more than expected last month amid declines in the price of energy and for used cars and trucks.
The year-on-year rate of increase in headline consumer prices slipped from 2.0% in April to 1.9% for May, according to the Department of Labor.
At the core level meanwhile, which excludes food and energy, CPI was up by 0.1% versus April and by 2.0% on a year ago (consensus: 2.1%).
Still to come, the latest Federal government budget figures will be posted at 1900 BST.
On the corporate front, Mattel shares were 8.97% higher in early trading after the Barbie maker turned down a merger offer from MGA Entertainment, the company behind the likes of LOL Surprise and Bratz.
Mattel has struggled with declining sales volumes of late, however, the group has made an effort to forge new partnerships and delve deeper into entertainment via its deal with Pixar and an expanded deal with Warner Brothers.
Bank shares also dropped alongside Treasury yields, with Citigroup down 1% in early trade, while JP Morgan Chase and Bank of America slipped 0.5% and 0.8%, respectively.
Tech stocks were in focus again, with VanEck Vectors Semiconductor dropping more than 1%, while Lam Research lost 3.9% and other semiconductor manufacturers, such as Applied Materials, KLA-Tencor and Teradyne, also fell.
Lululemon Athletica, Oxford Industries and Tailored Brands were all set to report their latest quarterly results following the close.