US open: Stocks surge as Washington removes items from list of new Chinese tariffs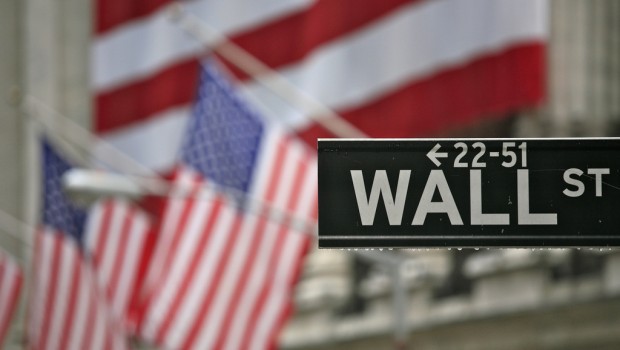 Stocks on Wall Street soared at the open on Tuesday, shrugging off the serious losses seen during the previous session as Washington removed several items from its list of new Chinese tariffs and said that it would postpone some others.
As of 1530 BST, the Dow Jones Industrial Average was up 1.88% at 26,385.34, while the S&P 500 was ahead 1.84% at 2,936.25 and the Nasdaq Composite traded 2.31% firmer at 8,045.29.
The Dow opened 487.63 points higher after closing 391 points lower on Monday, amid mounting fears that ongoing tensions between the US and China could lead to a global recession.
Although futures had stocks opening lower again, the main market gauges turned green after the US Trade Representative's office said on Tuesday that certain items were being removed from its new Chinese tariff list because of "health, safety, national security and other factors" while levies on some other goods would not go ahead.
The products in the group that will have tariffs delayed include "cell phones, laptop computers, video game consoles, certain toys, computer monitors, and certain items of footwear and clothing."
Tariffs on the remaining goods would go ahead as planned on 1 September.
Despite the boost to sentiment at home, market participants were still digesting sell-offs in other regions, with protests in Hong Kong and a falling Argentine peso having driven investors towards "safe haven" assets like US Treasuries and gold the day before.
Something else that investors remained wary of was the fast narrowing spread between the two-year and 10-year Treasury yields, which narrowed to only 1.5 basis points on Tuesday - the flattest level since 2007.
On the data front, small businesses in the US recovered their confidence last month amid increased optimism for business conditions, real sales, and expansion, the results of a widely-followed survey showed.
The National Federation of Independent Businesses' small business confidence index rose by 1.4 points from the month before in July to reach 104.7.
"This is a confirmation that small business owners remain very optimistic about the economy despite all the talk about 'slowing'," the NFIB report said.
"Expectations for business conditions, real sales, and expansion posted solid gains."
Elsewhere, the cost of living in the US rose more quickly than anticipated in July amid broad-based gains in prices for goods ranging from energy to shelter or medical care services.
According to the Bureau of Labor Statistics, headline consumer prices increased at a month-on-month clip of 0.3% last month, pushing the year-on-year rate of increase to 1.8%, versus the previous month's level of 1.6%.
In corporate news, retailers got a boost on the back of the tariff news, with Best Buy soaring 10%, while Macy's and Nordstrom both surged more than 4% and Nike jumped 2%.
Apple shares were up 5.32% in early trading.