US open: Stocks record small gains ahead of Fed meeting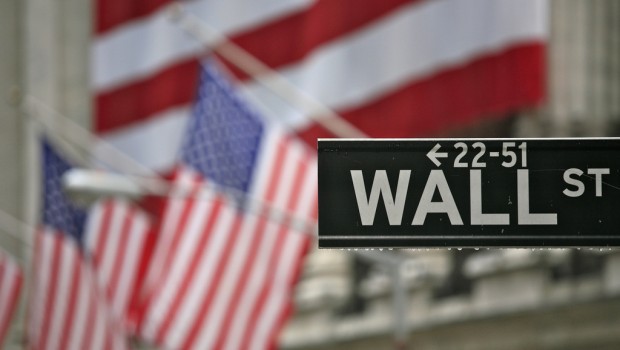 US stocks opened on a mostly positive note on Wednesday amid ongoing fears about the Wuhan coronavirus and ahead of the FOMC's first policy meeting of 2020.
As of 1530 GMT, the Dow Jones Industrial Average was up 0.31% at 28,813.20, while S&P 500 was ahead 0.07% at 3,278.47 and the Nasdaq Composite started out the session 0.10% firmer at 9,278.76.
The Dow opened 90.35 points higher on Wednesday after closing the previous session in the green as stocks attempted to undo some of the damage sustained during the previous session.
Officials from Beijing revealed overnight that the death toll from the coronavirus outbreak had risen to 132 - with total cases in China now standing at 5,974 and Chinese government economist Zhang Ming warned that the country's first-quarter growth could drop below 5% as the virus spreads across the country.
SpreadEx's Connor Campbell said: "The market rebound petered out on Wednesday afternoon, investors struggling to justify the gains in the face of the latest coronavirus news.
"Given investors freaked out as China's GDP dropped to 6.0%, a reading more than 1% under that is a potential nightmare."
The White House also said it had told US airlines that it was considering a suspension of flights between China and the States, taking their lead from British Airways.
Also in focus, market participants will be keeping a keen eye on the US Federal Reserve on Wednesday, with the central bank set to convene for the first time this decade.
The headline interest rate was widely expected to hold steady at 1.50% to 1.75%, but investors will likely pay close attention to Fed Chair Jerome Powell's speech later in the session.
In corporate news, AT&T shares were down 2.40% at the open after missing on revenues in its most recent trading quarter, while Mastercard shares inched back 0.32% despite topping profit estimates during a strong holiday season.
Boeing shares flew 2.92% higher in early trade despite posting its first annual loss in more than two decades, while General Electric shares shot up 9.45% after earnings topped expectations.
McDonald's was also trading higher following a quarterly sales beat.
Facebook, Microsoft and Tesla will all report after the bell..
On the macro front, overall mortgage application volume jumped 7.2% last week, according to the Mortgage Bankers Association.
MBA economist Joel Kan said: "Mortgage applications continued their strong start to the year, as borrowers acted on the drop in mortgage rates last week.
"Rates were driven lower by investors' increased concern about the economic impact from China's coronavirus outbreak, in addition to existing concerns over trade and other geopolitical risks."
Elsewhere, America's shortfall in trade on goods with the rest of the world widened again at the tail-end of 2019, as import growth snapped back.
According to the US Department of Commerce, the so-called visible trade deficit increased by 8.5% versus November to reach $68.3bn (consensus: $64.5bn).
Purchases of goods from overseas rose by 2.3% month-on-month to $205.3bn, while exports were only 0.3% higher to $137.0bn.
In the same report, Commerce reported a 0.1% month-on-month dip in wholesale inventories to $675.6bn.
Lastly, the National Association of Realtors revealed that its pending home sales index plunged 4.9% to 103.2 in December. However, lower mortgage rates meant that contract signings were up 4.6% year-on-year.