US open: Stocks record heavy losses at the bell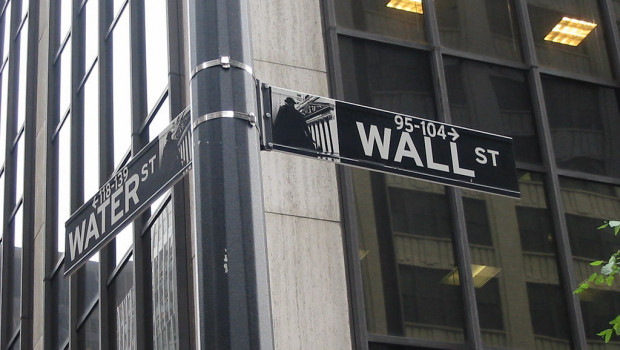 Wall Street stocks were in the red at the open on Tuesday as rising bond yields, negative data points, and testimony from Federal Reserve chairman Jerome Powell all weighed on the market.
As of 1530 BST, the Dow Jones Industrial Average was down 1.22% at 34,442.80, while the S&P 500 was 1.68% weaker at 4,368.62 and the Nasdaq Composite came out the gate 2.32% softer at 14,622.98.
The Dow opened 426.57 points lower on Tuesday, easily erasing gains recorded in the previous session.
Stocks traded sharply lower early on Tuesday as the yield on the benchmark 10-year Treasury note continued to advance early on Tuesday, sitting at around 1.540%. The yield on the 30-year Treasury note also rose to 2.081%.
Market participants were thumbing over testimony from Federal Reserve chair Jerome Powell, who, in prepared remarks delivered in front of the Senate Banking Committee, cautioned that inflation might persist longer than originally expected.
"Inflation is elevated and will likely remain so in coming months before moderating," Powell said. "As the economy continues to reopen and spending rebounds, we are seeing upward pressure on prices, particularly due to supply bottlenecks in some sectors. These effects have been larger and longer-lasting than anticipated, but they will abate, and as they do, inflation is expected to drop back toward our longer-run 2.0% goal."
Traders were also focussed on goings-on in Washington this week, with lawmakers needing to act on a funding plan before the end of the week in order to avoid a government shutdown and an expected White House vote on the $1.0trn bipartisan infrastructure bill on Thursday.
On the macro front, the US goods trade deficit widened to $87.6bn last month from a revised $86.8bn in July, according to the Commerce Department, as an increase in foreign-made consumer goods led to imports outpacing exports. Economists were expecting a print of $87.3bn.
Elsewhere, ​house prices rose nationwide in July, up 1.4% month-on-month and 19.2% year-on-year, according to the Federal Housing Finance Agency, while the previously reported 1.6% price change for June was revised upward to 1.7%.
Still on data, the Conference Board's September consumer confidence report revealed its consumer confidence index had fallen to a seven-month low of 109.3, down from a revised print of 115.2 in August.
Lastly, the Richmond Fed's September manufacturing index came in at -3, well and truly short of analyst's expectations for a reading of 12.
In the corporate space, Micron Technology will report earnings after the close.