US open: Stocks pick up early gains as investors shrug off unexpected jobless claims increase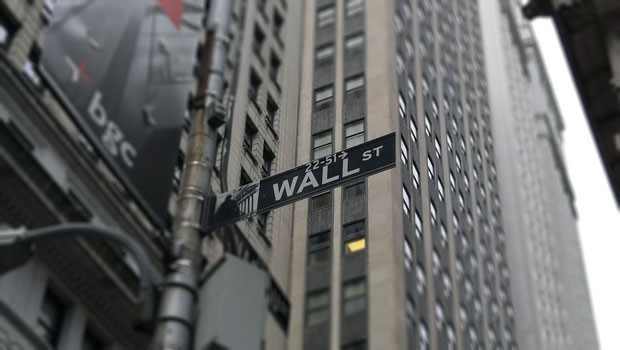 Wall Street stocks were in the green early on Thursday as major indices try to bounce back from another day of heavy losses despite this week's jobless claims figures coming in hotter than expected.
As of 1515 GMT, the Dow Jones Industrial Average was up 0.82% at 35,314.63, while the S&P 500 was 0.98% firmer at 4,577.36 and the Nasdaq Composite came out the gate 1.52% stronger at 14,558.33.
The Dow opened 285.98 points higher on Thursday, taking a bite out of losses recorded in the previous session.
Bond yields were firmly in focus at the open again on Thursday, with the yield on the benchmark 10-year Treasury note hovering at around 1.826%, while the two-year, the note most closely tied to Federal Reserve rate policy, most recently yielded about 1.039%.
On the macro front, Americans made first-time unemployment benefit claims at a higher than expected clip last week, driven by an increased number of Covid-19 cases that disrupted business activity across the nation.
Initial claims for state unemployment benefits rose from 231,000 to a seasonally adjusted rate of 286,000 in the week ended 15 January, according to the Labor Department, ahead of forecasts for a print of 220,000 as the United States reports an average of 732,245 new coronavirus infections per day, according to a Reuters analysis of official data, in a winter surge driven by the Omicron variant.
Elsewhere, the Philadelphia Federal Reserve's manufacturing index rose to 23.2 in January, up from 20.0 in December and ahead of expectations for a flat reading as the new orders index rose to 17.9 from 13.7 and the prices paid index increased to 72.5 from 66.1.
Lastly, US existing home sales fell in December as higher prices and record low inventory levels shut out first-time buyers. Existing home sales dropped 4.6% to a seasonally adjusted annual rate of 6.18m last month, according to the National Association of Realtors, with sales falling across all regions. Economists were expecting sales to have fallen to 6.44m units.
In the corporate space, Baker Hughes, Union Pacific, Citrix and Netflix will all report earnings throughout the course of the day.
United Airlines shares were in the red after the firm warned in its quarterly results that the Covid-19 Omicron variant had impacted bookings and would hold back its recovery from the pandemic.
Dow Jones - Risers
Travelers Company Inc. (TRV) $167.31 4.52%
Microsoft Corp. (MSFT) $311.17 2.58%
Visa Inc. (V) $218.77 1.91%
Goldman Sachs Group Inc. (GS) $353.39 1.75%
Unitedhealth Group Inc. (UNH) $470.22 1.66%
Apple Inc. (AAPL) $168.91 1.61%
Salesforce.Com Inc. (CRM) $229.81 1.56%
Nike Inc. (NKE) $146.87 1.21%
Walt Disney Co. (DIS) $151.71 1.07%
McDonald's Corp. (MCD) $257.82 1.02%
Dow Jones - Fallers
Dow Chemical Co. (DOW) $58.96 -1.48%
Caterpillar Inc. (CAT) $219.19 -1.11%
3M Co. (MMM) $177.65 -0.47%
Verizon Communications Inc. (VZ) $53.32 -0.34%
Merck & Co. Inc. (MRK) $81.06 -0.28%
Walgreens Boots Alliance, Inc. (WBA) $53.47 -0.11%
Dowdupont Inc. (DWDP) $30.52 0.00%
Honeywell International Inc. (HON) $230.94 0.00%
Intel Corp. (INTC) $53.70 0.15%
Amgen Inc. (AMGN) $231.71 0.18%
S&P 500 - Risers
Travelers Company Inc. (TRV) $167.31 4.52%
Morgan Stanley (MS) $99.41 3.84%
F5 Inc. (FFIV) $230.64 3.52%
Align Technology Inc. (ALGN) $514.91 3.48%
Marriott International - Class A (MAR) $159.35 3.34%
TripAdvisor Inc. (TRIP) $28.88 3.16%
Msci Inc. (MSCI) $528.51 2.94%
Paypal Holdings Inc (PYPL) $178.66 2.94%
Intuit Inc. (INTU) $561.28 2.92%
Fortinet Inc. (FTNT) $316.13 2.92%
S&P 500 - Fallers
Regions Financial Corp. (RF) $22.58 -4.52%
Discovery Inc. Class A (DISCA) $27.77 -2.83%
Discovery Inc. Class C (DISCK) $27.04 -2.66%
American Airlines Group (AAL) $16.87 -2.55%
International Paper Co. (IP) $48.13 -2.47%
Westrock Company (WRK) $45.22 -2.27%
Borg Warner Inc. (BWA) $45.52 -2.07%
Micron Technology Inc. (MU) $88.17 -2.03%
Mosaic Company (MOS) $41.16 -1.86%
Northern Trust Corp. (NTRS) $123.57 -1.80%
Nasdaq 100 - Risers
Trip.com Group Limited (TCOM) $25.66 9.32%
JD.com, Inc. (JD) $78.00 7.88%
Mercadolibre Inc. (MELI) $1,128.66 6.38%
Baidu Inc. (BIDU) $162.74 5.35%
Asml Holdings N.V. (ASML) $726.23 3.92%
Align Technology Inc. (ALGN) $514.91 3.48%
Marriott International - Class A (MAR) $159.35 3.34%
Workday, Inc. (WDAY) $257.56 3.25%
Paypal Holdings Inc (PYPL) $178.66 2.94%
Intuit Inc. (INTU) $561.28 2.92%
Nasdaq 100 - Fallers
American Airlines Group (AAL) $16.87 -2.55%
Micron Technology Inc. (MU) $88.17 -2.03%
Citrix Systems Inc. (CTXS) $103.41 -1.23%
Qurate Retail Inc. (QRTEA) $7.59 -1.11%
Western Digital Corp. (WDC) $61.32 -1.00%
Dish Network Corp. (DISH) $33.74 -0.91%
PACCAR Inc. (PCAR) $93.40 -0.81%
Vodafone Group Plc ADS (VOD) $16.46 -0.54%
Liberty Global plc Series C (LBTYK) $27.75 -0.47%
Gilead Sciences Inc. (GILD) $68.84 -0.33%