US open: Stocks open higher as US-Sino relations remain in focus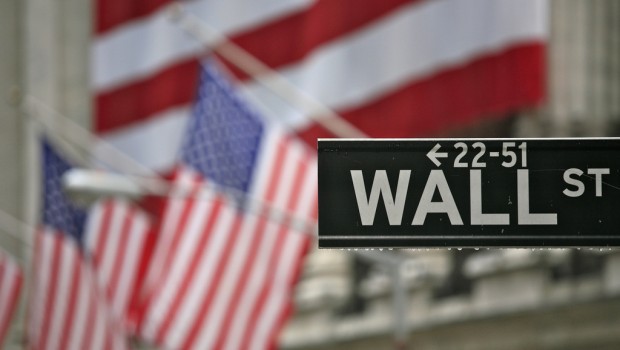 US stocks opened higher on Friday as investors considered the prospect of more Sino-US trade talks next week.
At 1545 GMT, Dow Jones Industrial Average was up 1.32% to 25,774.32, while the S&P 500 had picked up 0.89% to 2,770.06 and the Nasdaq traded 0.63% higher at 7,473.62.
The Dow opened up by more than 330 points as trade relations remained very much in focus following news that talks between China and the US had not yielded a deal ahead of the 1 March deadline on tariffs.
The negotiations were set to continue in the US next week, with US trade negotiator Robert Lighthizer saying that the two nations still need to make headway on some "very, very important and very difficult issues".
Elsewhere, Trump was due to sign a compromise spending deal to avert another government shutdown, but also declare a national emergency in an effort to secure funds to build a Mexico border wall.
"After a few days of discussion in Beijing, President Xi Jinping has said that the talks will continue in Washington next week, both sides still chasing that elusive deal before the ceasefire ceases at the start of March," said Spreadex analyst Connor Campbell.
"This faint whiff of progress was enough to cause the markets to reverse the losses that had come after the double-hit of Donald Trump's 'national emergency' chat and China's inflation-slowdown."
In corporate news, shares in consumer goods group Newell Brands dropped 17.40% at the bell after its fourth-quarter profit beat analysts' expectations but sales were a miss.
PepsiCo bubbled up 2.60% in early trade as its quarterly earnings and revenue came in in line with analysts' forecasts but the company warned of weaker-than-expected earnings for this year.
Elsewhere, Deere & Co was down 1.44% after the tractor maker's first-quarter profit fell short of estimates on the back of higher costs and worries about a trade war.
On the data front, the Empire State manufacturing index, which gauges the health of the New York State manufacturing sector rose 4.9 points in February to 8.8 - above economists expectations of 7.6 reading.
Elsewhere, the preliminary University of Michigan consumer sentiment index for February bounced back to 95.5 in February from the 91.2 recorded in January - its worst reading since November 2016.
Economists had pencilled in a reading of 94.
"The early February gains reflect the end of the partial government shutdown as well as a more fundamental shift in consumer expectations due to the Fed's pause in raising interest rates," said Richard Curtin, the survey's chief economist.
In other data news, the cost of imported goods fell for a third straight month in January, reflecting an easing of inflation across the States.
The import price index fell 0.5% last month, following on from even bigger drops of 1% in December and 1.7% in November.
Lastly, industrial production sank 0.6% in January, the first drop in eight months and below expectations on the Street of a flat reading.
Despite the decline, production remains 3.8% higher, while capacity utilisation fell 0.6 points to 78.2%, according to the Federal Reserve.