US open: Stocks mostly higher as markets' rocky month continues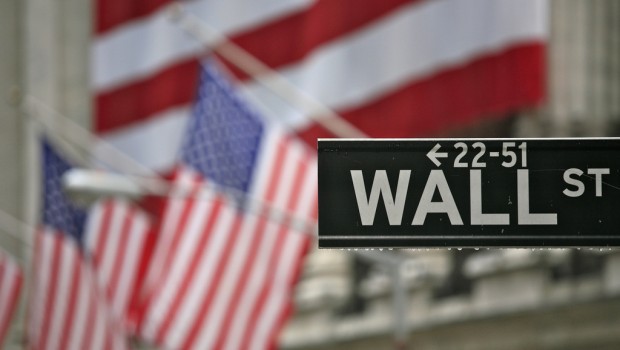 Wall Street stocks got off to a mostly positive start on Wednesday as the Dow Jones and S&P 500 did their best to not turn in yet another losing session.
As of 1540 BST, the Dow Jones Industrial Average was up 0.21% at 34,649.52 and the S&P 500 was 0.23% firmer at 4,453.40, while the Nasdaq Composite came out the gate just 0.02% stronger at 15,041.00.
The Dow opened 71.95 points higher on Wednesday, taking a small bite out of losses recorded on Tuesday after August's CPI reading revealed consumer-level inflation in the US slowed more quickly than expected last month.
Stocks continued their turbulent September early on Wednesday, with the Dow Jones in the green at the open after recording just one positive session out of the last seven amid rising investor concerns regarding the Covid-19 Delta variant derailing the US' economic recovery.
On the macro front, mortgage applications were up 0.3% in the US during the week ended 10 September due to a surge in purchasing activity and a heavy decline in refinancing activity, according to the Mortgage Bankers Association.
Elsewhere, industrial production in the US edged pasts forecasts last month on the back of higher output from factories and utilities. According to the Department of Commerce, total output increased at a month-on-month pace of 0.4% (consensus: 0.5%), pushing the annual rate of gain to 5.9%.
Still on data, manufacturing activity in the jurisdiction of the Federal Reserve Bank of New York surged in September, according to the results of a closely-followed survey. The New York Fed's regional factory index jumped from a reading of 18.3 for August to 34.3 in September, roughly doubling economists' forecasts for a print of 17.1. A key sub-index for new orders also soared, rising from 14.8 to 33.7.
In the corporate space, Apple stock was in focus after the tech behemoth's virtual event on Tuesday saw it unveil new versions of the iPhone, iPad and Apple Watch.
No major corporate earnings were slated for release on Wednesday.