US open: Stocks mixed following jobless claims, PPI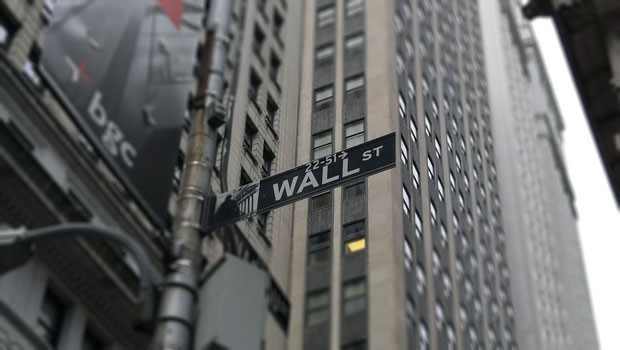 Wall Street stocks were mixed early on Thursday as investors digested December's producer price index and this week's jobless claims figures.
As of 1520 GMT, the Dow Jones Industrial Average was up 0.35% at 36,417.92, while the S&P 500 was 0.06% firmer at 4,729.29 and the Nasdaq Composite came out the gate 0.09% weaker at 15,174.12.
The Dow Jones opened 127.60 points higher on Thursday, extending gains recorded following the publication of December's consumer price index in the previous session.
Thursday's primary focus was the publication of the Labor Department's weekly jobless claims report and the December producer price index.
On the jobless front, claims for unemployment benefits unexpectedly jumped in the seven days ended 8 January but still remained low by historic standards and broadly in line with the pre-pandemic average of around 220,000.
According to the Labor Department, initial jobless claims totalled 230,000 last week, well ahead of estimates for a print of 200,000 and the previous week's unrevised total of 207,000. The four-week moving average, which levels out volatility in the numbers, came to 211,000, up 6,300 week-on-week, while continuing claims, which run a week behind the headline number, declined to 1.55m from the previous week's revised print go 1.75m.
Turning to the PPI, wholesale prices in the States increased less quickly than expected last month as food and energy prices slipped. According to the Department of Labor, so-called final demand prices edged up at a month-on-month pace of 0.2%, pushing the annual rate of gains one-tenth of a percentage point lower to 9.7%.
Total final demand prices for goods dropped by 0.4% in comparison to December, but outside of food and energy were up by 0.5%., while final demand services' prices were 0.5% higher, mainly due to a 1.7% jump in transportation and warehousing costs.
Investors were also preparing themselves for the beginning of fourth-quarter earnings season, with BlackRock, JP Morgan Chase, Citigroup and Wells Fargo all scheduled to report on Friday.
However, earnings were still pretty thin on the ground on Thursday as the only major US firm scheduled to report was Delta Air Lines, which saw its shares trade higher early n the session after posting a beat on both profit and revenues as it reaffirmed full-year guidance.
The yield on the benchmark 10-year US Treasury note ticked slightly lower to 1.734% at the opening bell.
Dow Jones - Risers
Boeing Co. (BA) $224.13 3.07%
Visa Inc. (V) $220.09 2.03%
Goldman Sachs Group Inc. (GS) $396.40 1.56%
American Express Co. (AXP) $176.21 0.99%
Caterpillar Inc. (CAT) $224.55 0.97%
Home Depot Inc. (HD) $391.97 0.66%
International Business Machines Corporation (CDI) (IBM) $134.45 0.64%
Dow Chemical Co. (DOW) $59.54 0.47%
Intel Corp. (INTC) $55.98 0.43%
McDonald's Corp. (MCD) $262.02 0.42%
Dow Jones - Fallers
Cisco Systems Inc. (CSCO) $61.49 -1.01%
Unitedhealth Group Inc. (UNH) $470.38 -0.71%
Procter & Gamble Co. (PG) $158.05 -0.60%
Amgen Inc. (AMGN) $230.60 -0.50%
Johnson & Johnson (JNJ) $168.95 -0.49%
Merck & Co. Inc. (MRK) $80.81 -0.48%
Salesforce.Com Inc. (CRM) $236.89 -0.40%
Walgreens Boots Alliance, Inc. (WBA) $53.81 -0.19%
Walmart Inc. (WMT) $143.32 -0.08%
Verizon Communications Inc. (VZ) $53.41 -0.07%
S&P 500 - Risers
Lam Research Corp. (LRCX) $727.77 6.04%
PulteGroup Inc. (PHM) $57.57 4.63%
KLA-Tencor Corp. (KLAC) $453.49 4.52%
Mattel Inc. (MAT) $22.97 4.45%
Biogen Inc (BIIB) $234.60 4.11%
Norwegian Cruise Line Holdings Ltd (NCLH) $23.12 4.06%
United Airlines Holdings Inc (UAL) $48.38 3.95%
Applied Materials Inc. (AMAT) $165.46 3.70%
American Airlines Group (AAL) $19.18 3.70%
Expedia Group Inc. (EXPE) $187.94 3.69%
S&P 500 - Fallers
CenturyLink Inc. (LUMN) $12.52 -5.76%
Mettler Toledo International (MTD) $1,494.31 -4.19%
AbbVie Inc (ABBV) $133.12 -3.04%
Waters Corp. (WAT) $334.79 -2.63%
Thermo Fisher Scientific Inc. (TMO) $610.84 -2.30%
Dish Network Corp. (DISH) $35.61 -2.09%
Danaher Corp. (DHR) $300.18 -2.02%
Laboratory Corporation of America Holdings (LH) $277.37 -1.92%
Abbott Laboratories (ABT) $131.28 -1.82%
Pfizer Inc. (PFE) $55.66 -1.75%
Nasdaq 100 - Risers
Lam Research Corp. (LRCX) $727.77 6.04%
Asml Holdings N.V. (ASML) $775.77 4.53%
KLA-Tencor Corp. (KLAC) $453.49 4.52%
Biogen Inc (BIIB) $234.60 4.11%
Applied Materials Inc. (AMAT) $165.46 3.70%
American Airlines Group (AAL) $19.18 3.70%
Expedia Group Inc. (EXPE) $187.94 3.69%
Micron Technology Inc. (MU) $97.52 2.53%
QUALCOMM Inc. (QCOM) $191.05 2.49%
Qurate Retail Inc. (QRTEA) $8.03 1.84%
Nasdaq 100 - Fallers
JD.com, Inc. (JD) $73.47 -3.84%
NetEase Inc. Ads (NTES) $102.90 -2.93%
Dish Network Corp. (DISH) $35.61 -2.09%
Baidu Inc. (BIDU) $156.49 -1.80%
Mercadolibre Inc. (MELI) $1,189.86 -1.74%
Hologic Inc. (HOLX) $71.29 -1.18%
Cisco Systems Inc. (CSCO) $61.49 -1.01%
Comcast Corp. (CMCSA) $50.47 -0.93%
Gilead Sciences Inc. (GILD) $71.64 -0.84%
Idexx Laboratories Inc. (IDXX) $550.17 -0.80%