US open: Stocks mixed following big tech earnings overnight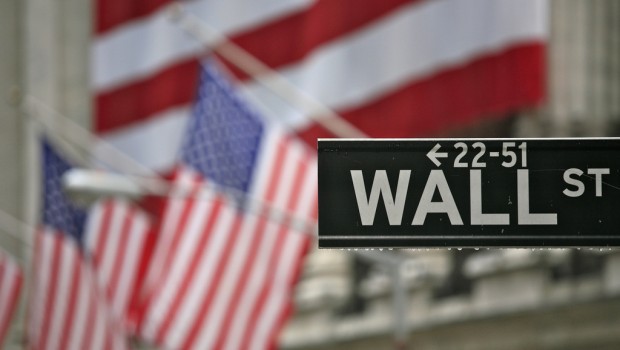 Wall Street stocks were mixed at the bell on Friday following earnings from some of the technology sector's biggest names overnight.
As of 1530 BST, the Dow Jones Industrial Average was down 0.61% at 26,153.30 and the S&P 500 was 0.28% weaker at 3,237.00, while the Nasdaq Composite was 0.29% firmer at 10,618.41.
The Dow opened 160.35 points lower on Friday, continuing the downward trajectory seen in the previous session after an epic plunge in second-quarter gross domestic product and another week's worth of jobless claims figures.
Apple revealed it had a blowout quarter overnight, with overall sales shooting up 11%, while Amazon reported sales growth amid the Covid-19 pandemic and Facebook posted revenue growth of 11% despite multiple boycotts from major advertisers.
Google parent company Alphabet also posted better-than-expected quarterly figures - but cloud revenues came in slightly weaker than expected.
However, despite the solid tech report cards, expiring emergency unemployment benefits, losses in stocks linked to the reopening of the economy, a slump in Chevron shares and concerns around a potential sell-the-news-type effect following said earnings, the Dow Jones and S&P 500 was in the red after the opening bell.
Gold prices also shunted higher again as the safe-haven commodity was painfully close to reaching $2,000 per ounce for the first time, while the US dollar hit a three-year low.
On the macro front, consumer spending increased for a second straight month in June, rising 5.6% last month after a record 8.5% jump in May, according to the Department of Commerce. However, the recovery could potentially be limited by a resurgence in Covid-19 cases and a cessation of expanded unemployment benefits.
Also from Commerce, personal income dropped 1.1% in June after decreasing 4.4% in May as welfare payments slowed, while wages increased 2.2% after rebounding 2.6% in May.
Elsewhere, the Institute for Supply Management's Chicago Purchasing Managers' index jumped from 36.6 in June to 51.9 in July - beating market expectations of 43.9 to hit its highest level since May 2019 and ending a streak of 12 consecutive months in contraction territory.
Lastly, consumer sentiment extended its slide in late July as a resurgence Covid-19 cases brought about renewed business closings and layoffs. The University of Michigan's final sentiment index for July was 72.5, just above the eight-year low recorded in April, compared with a preliminary reading of 73.2 and June's final reading of 78.1
In the corporate space, Caterpillar's most recent quarterly earnings came out better than analysts had feared, while Spectrum Brands said net sales and underlying earnings had decreased in the third quarter as a result of the Covid-19 pandemic.
Chevron was trading lower after the oil major posted an $8.3bn second-quarter loss on the back of "significantly" reduced demand.