US open: Stocks mixed as IMF cuts global growth forecasts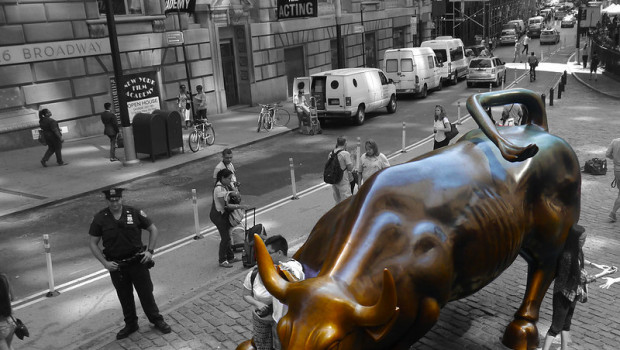 Wall Street trading began with mixed results on Tuesday after the International Monetary Fund cut its global growth forecast.
As of 1545 BST, the Dow Jones Industrial Average was up 0.08% at 34,524.98, while the S&P 500 was 0.02% firmer at 4,360.14 and the Nasdaq Composite started to the session 0.08% stronger at 14,474.14.
The Dow opened 28.92 points higher on Tuesday, taking a modest bite out of losses recorded on Monday.
Movements across the broader market were limited early on Tuesday as the IMF cautioned that the Federal Reserve should be ready to tighten monetary policy if inflation runs too hot. In its World Economic Outlook, the IMF said it expects global gross domestic product to grow by 5.9% in 2021, a 0.1% decrease on its July estimate.
"We're seeing major supply disruptions around the world that are also feeding inflationary pressures, which are quite high and financial risk-taking also is increasing, which poses an additional risk to the outlook," said IMF economist Gita Gopinath.
Investors are also awaiting the beginning of third-quarter earnings season - with the likes of JP Morgan Chase and other major US banks all prepped to release their latest quarterly figures tomorrow.
On the macro front, the Bureau of Labor Statistics revealed the number of job openings declined to 10.4m on the last business day of August following a series high in July. Hires decreased to 6.3m, while total separations were little changed at 6.0m.
Still to come, Fed heads Richard Clarida and Raphael Bostic will speak at 1615 BST and 1730 BST, respectively.
No major corporate earnings were slated for release on Tuesday.