US open: Stocks in the red as weak retail sales overshadow solid earnings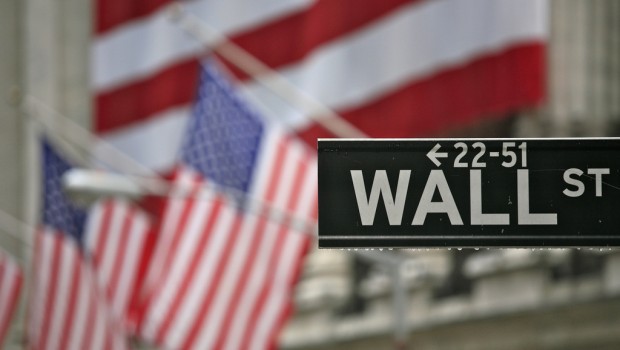 US stocks opened lower on Wednesday as investors kept a keen eye on Brexit negotiations in Europe, some lacklustre retail figures and more earnings from some of the nation's biggest firms.
As of 1530 BST, the Dow Jones Industrial Average was down 0.07% at 27,005.34, while the S&P 500 had lost 0.16% to 2,991.00 and the Nasdaq Composite started out the session 0.26% weaker at 8,127.49.
The Dow opened 19.46 points lower on Tuesday after closing higher in the previous session as earnings from some of America's major banks began to roll in.
However, stocks slipped in early trade with market participants closely monitoring the latest Brexit developments even as officials and diplomats said that differences over the terms of Britain's withdrawal from the European Union had narrowed significantly.
The news boosted hopes that Prime Minister Boris Johnson will be able to come to an agreement with EU heads at a key summit in Brussels on Thursday. Sterling initially jumped above $1.28 on the news, a level not seen since late May, but eventually went on to pare its gains given that uncertainties remained.
In US-Sino trade news, China's Foreign Ministry said it would take countermeasures against the US in response to a bill that was said to favour Hong Kong protesters.
The Wall Street Journal also reported that there were questions regarding how much more US agricultural products China actually planned on buying and for how long.
On a more upbeat note however, President Donald Trump tweeted that a US-China trade deal was in the works but that it would likely not be signed until he and Chinese leader Xi Jinping met at the 16-17 APEC conference in Chile.
Meanwhile, fresh data published on Wednesday revealed that mortgage interest rates rose to 3.92% from 3.90% last week, leading to a slowdown in the growth of applications for loans to purchase a home.
The total volume of mortgage applications was basically flat - rising just 0.5% for the week, according to the Mortgage Bankers Association.
Elsewhere, Americans unexpectedly parked their urge to buy last month, splashing out less on both automobiles and at gasoline stations.
According to the Department of Commerce, in seasonally adjusted terms, the volume of US retail sales shrank at a month-on-month pace of 0.3% in September to reach $525.56bn (consensus: 0.3%).
The weak data added to recent concerns over the potential for a recession.
US business inventories were unexpectedly flat in August as stocks came in weaker than initially thought, indicating that inventory investment could remain a drag on the economy during the third quarter, according to the Commerce Department.
The unchanged reading in business inventories followed a 0.3% gain in July.
Lastly, US homebuilders were buoyed by lower mortgage rates in October, as the more favourable rates brought buyers back to the table and boosted sales.
Builder confidence in the single-family market jumped three points in October to 71, according to the National Association of Home Builders/Wells Fargo housing market index - its highest level since February 2018.
"The housing rebound that began in the spring continues, supported by low mortgage rates, solid job growth and a reduction in new home inventory," said NAHB Chairman Greg Ugalde.
In Fed speak, Charles Evans and Lael Brainard were both set to make speeches throughout the course of the day.
In corporate news, Bank of America shares were up 1.58% at the open after the firm beat analysts' forecasts for its third-quarter earnings, helped by a strong showing from its wealth management arm, while US Bancorp opened 2.66% firmer after reporting a third-quarter revenue increase.
IBM, Netflix and CSX earnings will publish their latest quarterly earnings after the close.