US open: Stocks in the red as earnings continue to stream in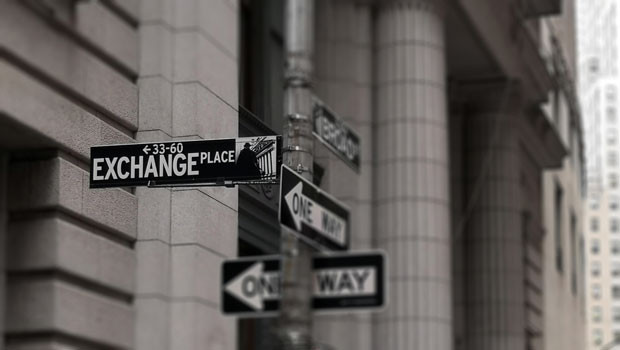 Wall Street stocks were in the red early on Thursday after major indices snapped a two-day losing streak in the previous session.
As of 1520 BST, the Dow Jones futures Industrial Average was down 0.23% at 32,735.96, while the S&P 500 was 0.19% weaker at 4,147.29 and the Nasdaq Composite came out the gate 0.06% softer at 12,660.40.
The Dow opened 76.54 points lower on Thursday after closing sharply higher in the previous session as a better-than-expected services PMI and comments from St Louis Fed president James Bullard boosted sentiment.
Stocks headed south at the bell on Thursday, with earnings firmly in focus again.
Eli Lilly missed quarterly estimates and cut full-year guidance amid lower prices for insulin and a drop in sales of its Covid-19 treatment, while Restaurant Brands beat on both the top and bottom lines with its latest quarterly figures.
Alibaba delivered better-than-expected quarterly numbers despite flat revenue growth due to Covid-19 lockdowns in China, Shake Shack dodged an expected loss with a breakeven quarter on an adjusted basis, Bombardier beat earnings estimates and raised full-year free cash flow forecasts, and ADT posted mixed Q2 earnings but reaffirmed its full-year guidance.
ConocoPhillips earnings topped $5.0bn as a blowout quarter for oil majors continues, while Kellogg beat on earnings and boosted revenues guidance, and Papa John's latest quarterly earnings saw the group came in ahead of estimates by a single cent.
Still to come, AMC Entertainment, Amgen, Warner Brothers Discovery, Beyond Meat, Dropbox, DoorDash, Live Nation, Expedia, GoPro, Zillow, and TripAdvisor will report after the close.
On the macro front, Americans filed first-time jobless claims at an accelerated week-on-week clip in the seven days ended 30 July. According to the Labor Department, initial jobless claims rose by 6,000 to 260,000 last week, higher than market expectations for a print of 259,000.
With employment in mind, Challenger, Gray and Christmas revealed US firms had announced plans to cut 25,810 jobs from their payrolls in July, a 36.3% year-on-year increase and the second-highest number so far in 2022.
Finally, America's shortfall on trade with the rest of the world in goods and services shrank a bit more than expected in June amid a sharp jump in exports. According to the Department of Commerce, in seasonally adjusted terms, the foreign trade deficit fell 6.2% on the month to reach -$79.6bn. Economists had pencilled-in a deficit of -$81.5bn.
Reporting by Iain Gilbert at Sharecast.com
Dow Jones - Risers
Visa Inc. (V) $210.40 0.92%
Procter & Gamble Co. (PG) $146.03 0.79%
Home Depot Inc. (HD) $308.66 0.75%
Nike Inc. (NKE) $115.07 0.69%
Caterpillar Inc. (CAT) $184.02 0.63%
Walgreens Boots Alliance, Inc. (WBA) $39.43 0.61%
Amgen Inc. (AMGN) $248.30 0.47%
American Express Co. (AXP) $156.11 0.44%
3M Co. (MMM) $144.01 0.36%
Microsoft Corp. (MSFT) $282.91 0.16%
Dow Jones - Fallers
Intel Corp. (INTC) $35.69 -2.26%
Verizon Communications Inc. (VZ) $44.72 -1.33%
Unitedhealth Group Inc. (UNH) $535.02 -1.04%
Walmart Inc. (WMT) $129.15 -1.03%
JP Morgan Chase & Co. (JPM) $112.48 -0.99%
Coca-Cola Co. (KO) $63.35 -0.89%
Chevron Corp. (CVX) $154.16 -0.77%
Dow Chemical Co. (DOW) $51.18 -0.61%
McDonald's Corp. (MCD) $260.52 -0.60%
Merck & Co. Inc. (MRK) $87.25 -0.42%
S&P 500 - Risers
McKesson Corp. (MCK) $347.41 6.21%
MGM Resorts International (MGM) $35.75 4.53%
NRG Energy Inc. (NRG) $39.00 4.36%
Intercontinental Exchange Inc (ICE) $107.25 4.11%
Dish Network Corp. (DISH) $18.95 4.01%
Charter Communications Inc. (CHTR) $468.94 3.71%
Amerisource Bergen Corp. (ABC) $144.06 3.64%
Air Products & Chemicals Inc. (APD) $254.38 3.53%
CIGNA Corp. (CI) $281.17 3.47%
D. R. Horton Inc. (DHI) $76.38 2.91%
S&P 500 - Fallers
Dxc Technology Company (DXC) $26.45 -16.09%
Ball Corp (BALL) $61.86 -15.04%
Fortinet Inc. (FTNT) $53.77 -14.49%
Apache Corp. (APA) $32.61 -5.29%
Western Union Co. (WU) $16.36 -4.94%
Fidelity National Information Services Inc. (FIS) $99.08 -4.85%
eBay Inc. (EBAY) $48.31 -4.30%
CenturyLink Inc. (LUMN) $10.72 -3.86%
Abiomed Inc. (ABMD) $291.77 -3.21%
Clorox Co. (CLX) $140.01 -3.15%
Nasdaq 100 - Risers
Mercadolibre Inc. (MELI) $1,029.17 15.52%
Biomarin Pharmaceutical Inc. (BMRN) $93.75 6.05%
JD.com, Inc. (JD) $64.44 5.41%
Qurate Retail Inc. (QRTEA) $3.14 5.02%
Dish Network Corp. (DISH) $18.95 4.01%
Charter Communications Inc. (CHTR) $468.94 3.71%
Trip.com Group Limited (TCOM) $27.11 3.24%
Baidu Inc. (BIDU) $140.32 2.70%
Biogen Inc (BIIB) $218.22 2.16%
Wynn Resorts Ltd. (WYNN) $67.70 2.13%
Nasdaq 100 - Fallers
eBay Inc. (EBAY) $48.31 -4.30%
Expedia Group Inc. (EXPE) $103.15 -2.37%
Intel Corp. (INTC) $35.69 -2.26%
Booking Holdings Inc. (BKNG) $1,923.57 -2.18%
Take-Two Interactive Software Inc. (TTWO) $127.68 -1.64%
Paypal Holdings Inc (PYPL) $96.35 -1.60%
NetEase Inc. Ads (NTES) $89.16 -1.49%
Fiserv Inc. (FISV) $106.72 -1.34%
Check Point Software Technologies Ltd. (CHKP) $116.86 -0.91%
Dollar Tree Inc (DLTR) $163.83 -0.76%