US open: Stocks higher even as consumer confidence hits 16-month low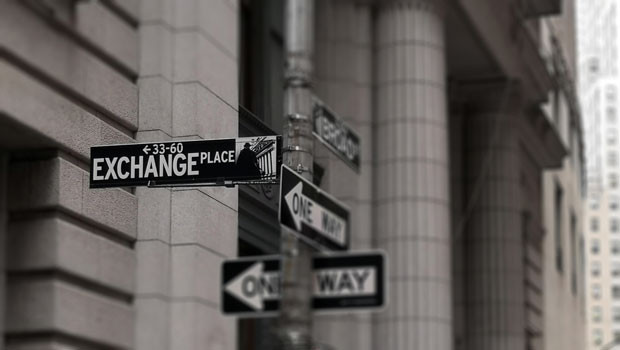 Wall Street stocks opened higher on Tuesday as market participants shrugged off news that consumer confidence had hit a 16-month low
As of 1515 BST, the Dow Jones Industrial Average was up 0.60% at 31,626.55, while the S&P 500 was 0.47% stronger at 3,918.61 and the Nasdaq Composite came out the gate 0.02% firmer at 11,527.28.
The Dow opened 188.29 points higher on Tuesday, easily reclaiming losses recorded in the previous session.
Consumer confidence data from the Conference Board was in focus early on Tuesday, decreasing to 98.7 in June, following a decline to 103.2 in May to stand at its lowest level since February 2021.
The present situation index, based on consumers' assessment of current business and labor market conditions, declined marginally to 147.1 from 147.4 in May, while the expectations index, based on consumers' short-term outlook for income, business, and labour market conditions, decreased sharply to 66.4 from 73.7 to its lowest level since March 2013.
Elsewhere on the macro front, an advance reading of America's goods trade balance narrowed to -$104.31bn in May from an upwardly revised print of -$106.7bn in April, according to the Census Bureau, the lowest trade deficit so far in 2022, while the Federal Housing Finance Agency's US house price index increased to 392.86 points in April, up from 386.82 points in March.
In the corporate space, the owner of UK chemist chain Boots has decided to abandon its sale as it hasn't been able to attract an adequate offer. Following a review that began in January, Walgreens Boots Alliance said it has decided to keep its Boots and No7 Beauty Company businesses under existing ownership.
US banks were also in focus at the open after several big names raised their dividends as a result of successfully clearing this year's Federal Reserve stress tests, including Bank of America, Morgan Stanley, and Goldman Sachs. However, both JPMorgan and Citigroup cautioned that increasingly tight capital requirements had forced them to keep their dividends as they were.
No major earnings were slated for release on Tuesday.
Reporting by Iain Gilbert at Sharecast.com
Dow Jones - Risers
Boeing Co. (BA) $146.16 5.36%
Walt Disney Co. (DIS) $100.09 3.60%
Dow Chemical Co. (DOW) $54.07 3.54%
American Express Co. (AXP) $149.23 3.43%
Chevron Corp. (CVX) $151.39 2.59%
Caterpillar Inc. (CAT) $192.14 2.43%
JP Morgan Chase & Co. (JPM) $118.85 2.12%
Goldman Sachs Group Inc. (GS) $306.86 2.02%
Unitedhealth Group Inc. (UNH) $514.12 1.67%
Travelers Company Inc. (TRV) $170.12 1.57%
Dow Jones - Fallers
Nike Inc. (NKE) $107.75 -2.49%
Merck & Co. Inc. (MRK) $92.97 -1.53%
Salesforce.Com Inc. (CRM) $179.46 -1.02%
Microsoft Corp. (MSFT) $263.25 -0.62%
Procter & Gamble Co. (PG) $142.42 -0.58%
Johnson & Johnson (JNJ) $181.07 -0.58%
Home Depot Inc. (HD) $281.81 -0.31%
Dowdupont Inc. (DWDP) $30.52 0.00%
Honeywell International Inc. (HON) $230.94 0.00%
Verizon Communications Inc. (VZ) $51.21 0.48%
S&P 500 - Risers
Wynn Resorts Ltd. (WYNN) $61.99 7.45%
United Airlines Holdings Inc (UAL) $39.63 6.53%
Occidental Petroleum Corp. (OXY) $62.49 6.10%
American Airlines Group (AAL) $14.39 6.09%
Apache Corp. (APA) $39.74 6.06%
Delta Airlines Inc. (DAL) $32.11 5.49%
Boeing Co. (BA) $146.16 5.36%
Royal Caribbean Cr (RCL) $42.42 5.18%
Valero Energy Corp. (VLO) $117.76 4.92%
Diamondback Energy Inc. (FANG) $130.38 4.82%
S&P 500 - Fallers
Nike Inc. (NKE) $107.75 -2.49%
Amerisource Bergen Corp. (ABC) $146.66 -1.72%
Merck & Co. Inc. (MRK) $92.97 -1.53%
Eli Lilly and Company (LLY) $322.59 -1.43%
Pfizer Inc. (PFE) $51.21 -1.30%
Biogen Inc (BIIB) $211.04 -1.19%
Autodesk Inc. (ADSK) $183.81 -1.11%
Incyte Corp. (INCY) $76.57 -1.02%
Salesforce.Com Inc. (CRM) $179.46 -1.02%
Adobe Systems Inc. (ADBE) $377.52 -0.93%
Nasdaq 100 - Risers
Trip.com Group Limited (TCOM) $28.27 15.06%
Wynn Resorts Ltd. (WYNN) $61.99 7.45%
American Airlines Group (AAL) $14.39 6.09%
Expedia Group Inc. (EXPE) $105.85 4.59%
Qurate Retail Inc. (QRTEA) $3.37 4.33%
Marriott International - Class A (MAR) $145.43 3.73%
QUALCOMM Inc. (QCOM) $131.71 3.56%
Microchip Technology Inc. (MCHP) $62.47 2.96%
Booking Holdings Inc. (BKNG) $1,949.59 2.81%
Micron Technology Inc. (MU) $60.31 2.60%
Nasdaq 100 - Fallers
Biogen Inc (BIIB) $211.04 -1.19%
Autodesk Inc. (ADSK) $183.81 -1.11%
Incyte Corp. (INCY) $76.57 -1.02%
Adobe Systems Inc. (ADBE) $377.52 -0.93%
eBay Inc. (EBAY) $43.98 -0.90%
NortonLifeLock Inc. (NLOK) $22.50 -0.86%
Intuit Inc. (INTU) $401.87 -0.70%
Microsoft Corp. (MSFT) $263.25 -0.62%
Synopsys Inc. (SNPS) $310.14 -0.55%
Fastenal Co. (FAST) $51.12 -0.49%