US open: Stocks head south, Q4 bank earnings on tap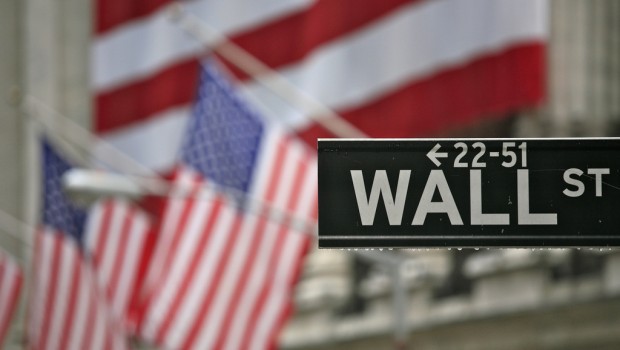 Wall Street stocks opened lower on Friday as several major US banks reported their latest quarterly earnings.
As of 1520 GMT, the Dow Jones Industrial Average was down 0.83% at 30,733.24, while the S&P 500 was 0.77% weaker at 3,766.50 and the Nasdaq Composite started out the session 0.65% softer at 13,027.06.
The Dow opened 258.28 points lower on Friday, extending losses recorded in the previous session after president-elect Joe Biden unveiled his $1.9trn Covid-19 relief package.
Biden's proposal, referred to as the American Rescue Plan, involves upping additional federal unemployment payments to $400 a week and stretching them out until the end of September, direct payments of $1,400 to Americans and extending federal moratoriums on evictions and foreclosures through September.
The proposal also calls for $350.0bn in aid to state and local governments, $70.0bn for Covid-19 testing and vaccination programs and increasing the federal minimum wage from $7.25 to $15.0 an hour.
On the macro front, US producer prices grew moderately last month, indicating that an anticipated pick up in inflation over the coming months may not be as much of a concern as previously thought. According to the Labor Department, the producer price index for final demand increased 0.3% in December after ticking up 0.1% in November.
Elsewhere, US retail sales slipped even further in December amid renewed measures to curb the spread of Covid-19 weighed on spending at restaurants and led to lower levels of foot traffic in shopping malls. Retail sales dropped 0.7% last month, according to the Commerce Department, while data for November was revised down to show sales declining 1.4% instead of 1.1% as previously reported.
Moving on, manufacturing activity in the New York jurisdiction unexpectedly deteriorated in January, according to a survey released on Friday. The New York Fed's Empire State index fell to 3.5 from 4.9 in December, missing consensus expectations for a reading of 6.0. According to the survey, 27% of respondents reported that conditions had improved over the month, while 23% said that conditions had worsened.
Still on data, a preliminary reading of the University of Michigan's January consumer sentiment index came in at 79.2, down from 80.7 in December, below estimates for a print of 80.
Lastly, business inventories rose 0.5% in November, bang in line with expectations, while last month's gain was upwardly revised from 0.7% to 0.8%, and industrial production rose 1.6% in December for a third straight monthly gain but still remained well below its pre-pandemic level.
In the corporate space, banking heavyweight JP Morgan blew past analysts' forecasts for the fourth quarter as the lender released $2.9bn of reserves on the back of the improved outlook.
Fourth-quarter earnings per share at the largest US lender and investment bank by market capitalisation surged 47.4% to reach $3.79, while the year-on-year rate of topline growth meanwhile clocked in at 3.4% to reach $28.67bn.
Wells Fargo beat estimates on the Street for its fourth-quarter earnings, with adjusted earnings per share for the final three months of 2020 coming in at $0.64, against forecasts of $0.59. Total revenues, however, declined by 10.8% to $17.93bn.
Citigroup also bested analysts' profit estimates with an earnings per share of $2.08 each, well above estimates of $1.34.