US open: Stocks head south as trade tensions outweigh vaccine optimism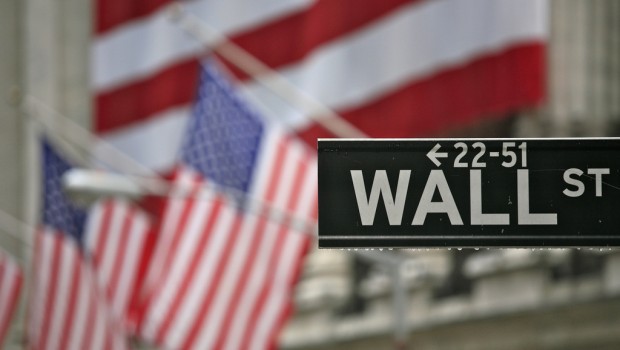 US stocks opened lower on Friday as a ratcheting up of tensions between Washington and Beijing offset optimism surrounding a potential Covid-19 vaccine ahead of the Memorial Day long weekend.
As of 1530 BST, the Dow Jones Industrial Average was down 0.48% at 24,355.91, while the S&P 500 was 0.28% weaker at 2,940.22 and the Nasdaq Composite started out the session 0.12% softer at 9,273.53.
The Dow opened 118.21 points lower on Friday, carrying on from losses recorded in the previous session after market participants digested another jobless report from the Department of Labor.
Despite threats of a second wave of Covid-19 cases after several states began to reopen, Donald Trump said on Thursday evening that America was "not closing our country" if infections increase. "We can put out the fires. Whether it is an ember or a flame, we are going to put it out. But we are not closing our country," said Trump.
Data from John Hopkins University revealed that of the states that have reopened, more than a third have seen a rise in new coronavirus cases.
Elsewhere, gold prices advanced 0.44% at the bell on Friday as investors turned towards safe havens amid heightened tensions between Washington and Beijing after the Senate passed a bill that could potentially delist Chinese stocks from major US stock exchanges.
Tensions between the two countries were also tested after China drafted new national security measures on Hong Kong following 2019's series of anti-government protests in the city.
The spat between the world's two largest economies also overshadowed positive comments on Moderna Therapeutics' potential coronavirus vaccine from the National Institute of Allergy and Infectious Diseases' Dr Anthony Fauci, who told NPR that the group's vaccine data looked "promising".
Oanda's Craig Erlam said: "In many ways, the crisis has brought people and communities closer together but unfortunately the same cannot be said of the world's leaders. China has been questioned for its handling of the early stages of the crisis by many at this point but there has been no harsher critic than the Trump administration, in particular the President himself.
"It's worth noting that Trump is fighting an election in six months so it's very much in his interest to push all blame for the sky-high death toll onto Beijing. It's going to be a hard enough task retaining the White House in the midst of a severe economic slump; if he can't convince the public that his administrations handling of the crisis isn't to blame, what seemed unthinkable six months ago may well happen."
No major data points or corporate results were scheduled for release on Friday.